Správa železnic said that the Vyšehrad Rail Bridge in Prague is at the limit of its serviceability and that traffic restrictions are being introduced to enable it to remain in use for some services.
A tender has been issued for the double-tracking of the Braník Bridge (below), which will allow trains to be diverted during the planned reconstruction of the Vyšehrad Rail Bridge.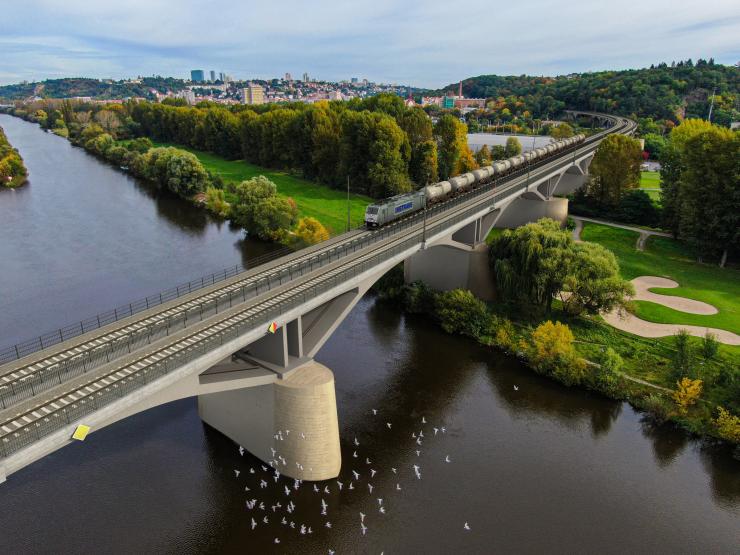 Above: Braník Bridge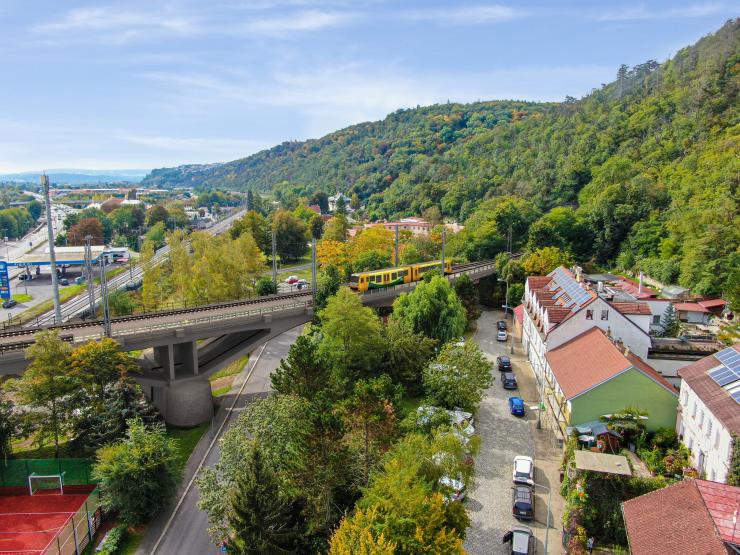 Above: Braník Bridge
The historic Vyšehrad railway bridge carries two tracks over the Vltava. Two footbridges, V-025 and V-026, are laterally attached to its steel trusses.
The bridge between Smíchov and Výtoní has been the subject of various detailed surveys studies in recent years, including a report by Cowi and WaltGalmarini published in 2021.
Cowi and WaltGalmarini had recommended retaining the bridge; their report said that its historic and heritage character is of considerable value to the city of Prague. The report recommended rehabilitation, and that serious consideration should be given to converting it to a pedestrian crossing or operating just a single rail track.