UK-based Zaha Hadid Architects and Estonia's Esplan have won first place in the design competition for the new terminal of the Rail Baltica railway at Ülemiste in Tallinn.
The Ülemiste terminal is designed as a public bridge connection for use by the local community as well as a multi-modal transport hub for commuters, national and international rail passengers in addition to air travellers using the adjacent Tallinn airport.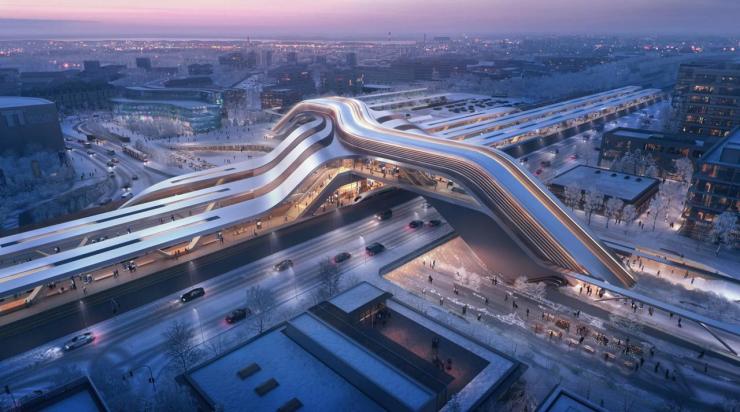 Circulation routes through the building have determined the station's spatial geometry to aid navigation and the integration of bus, tram and rail lines that intersect at the terminus.
Rail Baltica is a planned 870km railway from Tallinn in Estonia to the Lithuanian-Polish border. The terminal will be the starting point of the line connecting Tallinn, Riga and Vilnius with the European high-speed rail network.
Rail Baltic Estonia announced the international design competition for the terminal station in Ülemiste in May this year. The competition ended in early September and the entries were judged by a nine-member jury.