"We have great expectations of the Polish infrastructure and building market in the years to come," said Kasiak.
Kasiak has nine years' experience in the design of bridges, buildings and other structures. "He brings to the team exceptional competence in complex steel and post-tensioned concrete structures, FEM analysis, and bridge design." said partner/director Gaute Mo.
Degree of Freedom already has offices in Oslo and Valencia. It provides consultancy services in fields such as civil and structural engineering - from concept and analysis through to all stages of design - including the design of signature bridges. Current Degree of Freedom projects include a 77.6m-long pedestrian bridge under construction across the Eskilstuna River in Sweden (below).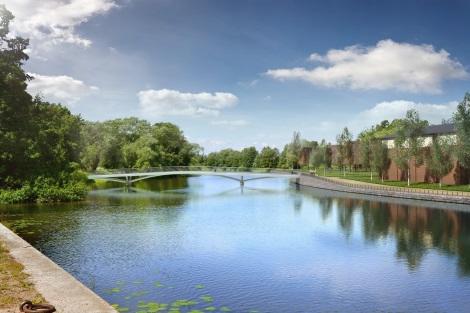 Prior to joining Degree of Freedom as a partner, Kasiak worked at Arcadis in Gdansk, Rosales+Partners in Boston and at BBV Systems in Gdansk. He has been a chartered engineer in Poland since 2010 and is also a certified international welding engineer (IWE/EWE). In 2015, he completed his doctorate in steel structures - stability analysis of the webs of plate girders restrained against lateral-torsional buckling - at the Gdansk University of Technology. He has been involved in a large number of international projects, including the design of long-span cable-stayed and suspension bridges, and is an active member of IABSE's working commission WC5 on design methods and processes.