The final concepts that are being considered have now been presented to the local community.
TY Lin International was appointed last year by the Californian cities of Sacramento and West Sacramento as project architect for the new crossing upstream of the existing I Street Bridge. The prime consultant engineer is Mark Thomas & Company, with structural and mechanical engineering for the lift span by Modjeski & Masters.
The designs have been refined following a series of community workshops, with the nine concepts presented in March now reduced to two alternatives, each with two variants. TY Lin International lead bridge architect Noel Shamble explained that the two alternatives presented at this week's community workshop were a truss and an arch. Each has two 'sub versions' – variations of the tower types - giving four options in total. The two truss versions are called the 'Thru' and the two basket-handle arch variants are called the 'Spring'.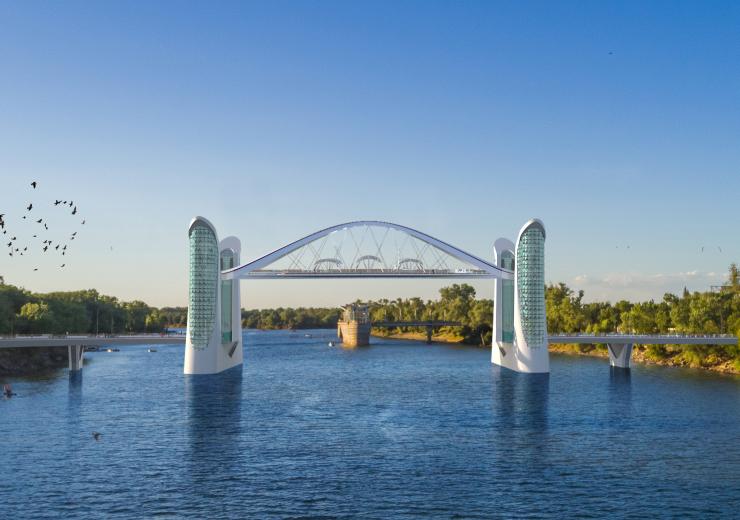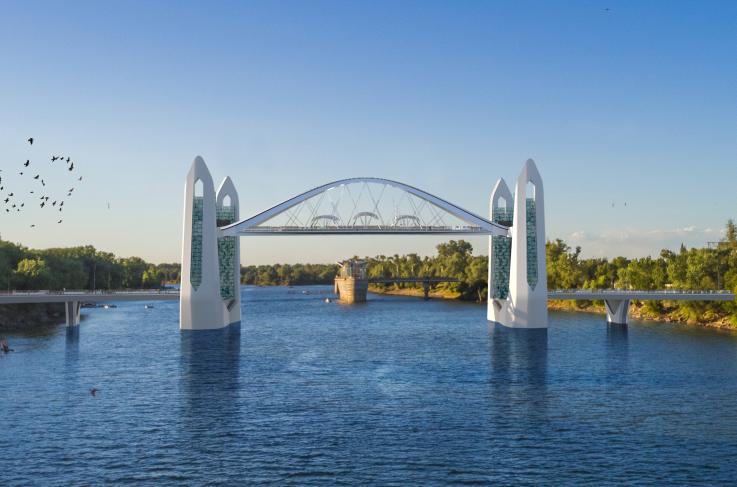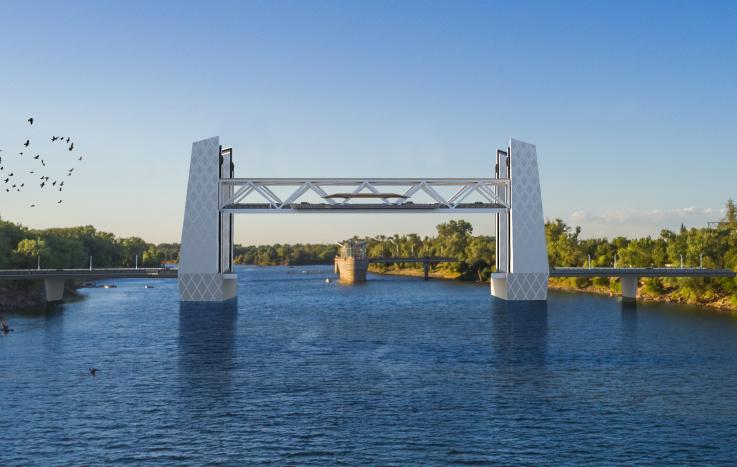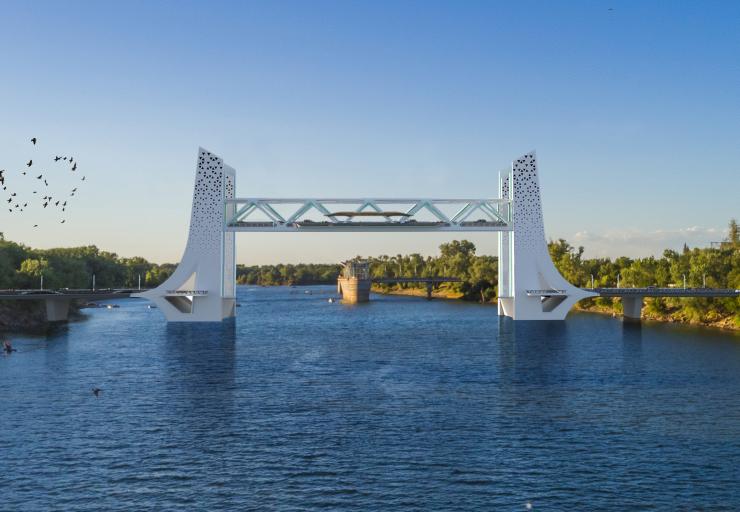 The aim is for the selected alternative to be announced in early 2020, with construction starting in 2021 and the bridge to open in 2024.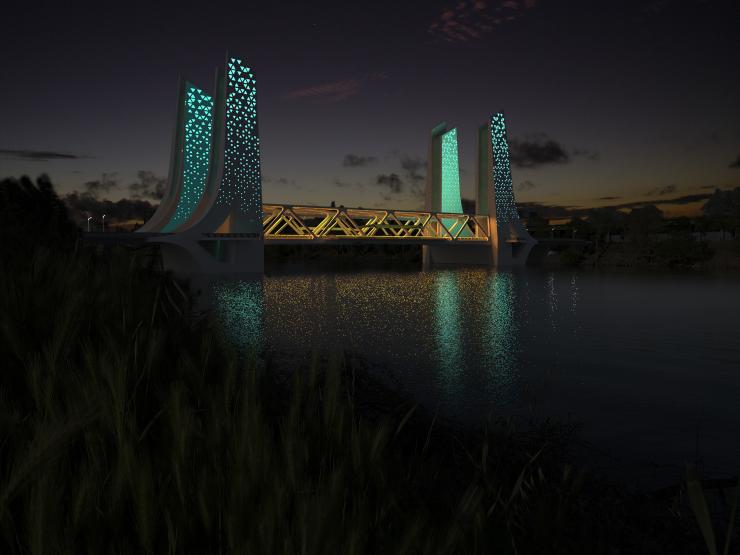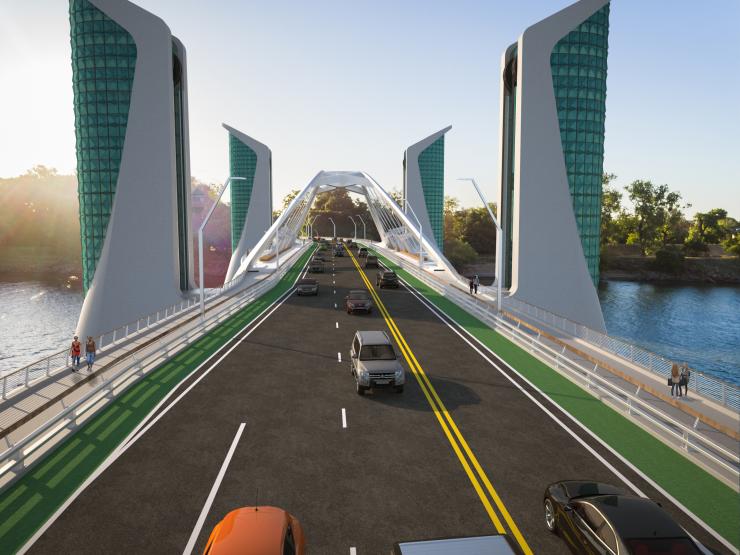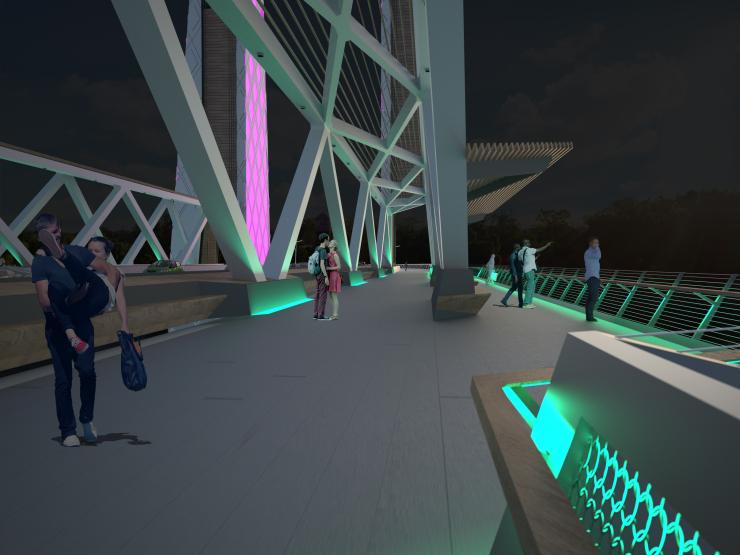 Total project construction and delivery costs for the new bridge are estimated at US$150 million to US$250 million.
Below: the existing bridge