Upon completion, it will be the heaviest and longest-spanning steel arch bridge in the city.
The Cross Bay Link will be about 1.8km long, of which 1km is a marine viaduct that includes the 200m-long double-arch steel bridge.
The 10,000-tonne bridge has been prefabricated in Nantong, near Shanghai, using high-strength steel. The delivery vessel left Nantong on 9th February and arrived in Junk Bay a week later.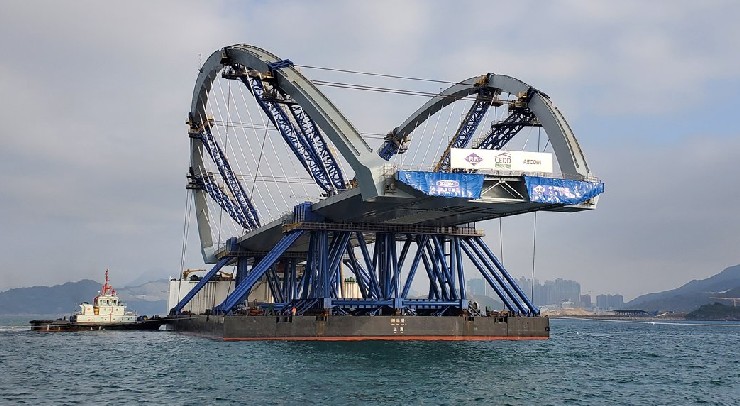 The Hong Kong government's Civil Engineering & Development Department said that the whole process was completed in an efficient and orderly manner, allowing the bridge to be delivered to Hong Kong on schedule.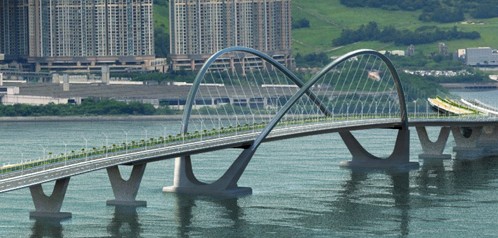 The Cross Bay Link will span across Junk Bay to connect the southeastern areas of Tseung Kwan O with the Tseung Kwan O - Lam Tin Tunnel and provide links to Tiu Keng Leng and Tseung Kwan O town centre.
Aecom Asia is the government's consultant for the project and the contractor is China Road & Bridge Corporation.
Completion is due in 2022.