Jacobs has been selected by Metra for the Rock Island Connection, which is part of the Chicago Region Environmental & Transportation Efficiency (Create) programme's 75th Street Corridor improvement project (CIP). The project is the largest under the Create programme and addresses the US city's top congestion point.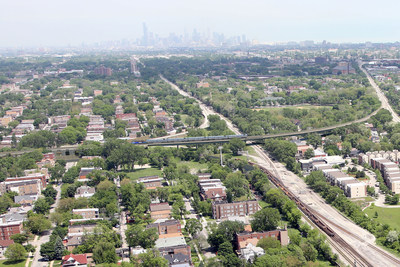 The double-track flyover structure will help provide faster and more reliable service on the Metra SouthWest Service line, which frequently experiences freight interference. It will enable the line to join the Metra Rock Island line on its own track. Trains on the SouthWest Service line can then access LaSalle Street Station, allowing for additional passenger rail capacity at Union Station.
"What's important about this project is the opportunity to collaborate with nine disadvantaged business enterprise (DBE) firms to make a positive impact in the 75th St Corridor community," said Jacobs People & Places Solutions executive vice president Ken Gilmartin. "Seven of the nine firms are based in Chicago, and together, we can create an extraordinary vision to revitalise the area – including infrastructure enhancements, aesthetics and landscape architecture in the impacted construction space, as well as critical, local workforce development opportunities."
Metra CEO/executive director Jim Derwinski added: "The team that Jacobs has assembled to complete the design work represents an exciting opportunity to involve a number of local DBE's in this important project. We hope these firms will leverage their experience working on the 75th Street CIP to secure future contracts and grow their capabilities."