The governors signed an agreement that reopens the transportation project and lays out next steps.
The original proposal for replacement of the existing bridge linking Washington and Oregon was scrapped in 2013 as there was insufficient funding for the design being considered, which would have cost more than US$3 billion to build. Washington resumed planning for the project in May this year (links open in new tabs).
"This is a new day," said Washington governor Jay Inslee. "We need to replace the I-5 bridge over the Columbia River to benefit both Washingtonians and Oregonians. Our states are separated by a magnificent river but our values are consistent on both sides of the river. We are starting this process anew, moving forward with resources for a project office and a transparent, data-driven process that listens to the community's needs."
The ageing bridge poses safety risks during an earthquake and locals consider the bridge a source of major congestion. Oregon governor Kate Brown said that seismic resilience is the project's first priority. The governors are also exploring options around a high-capacity transit system that could reduce overall congestion.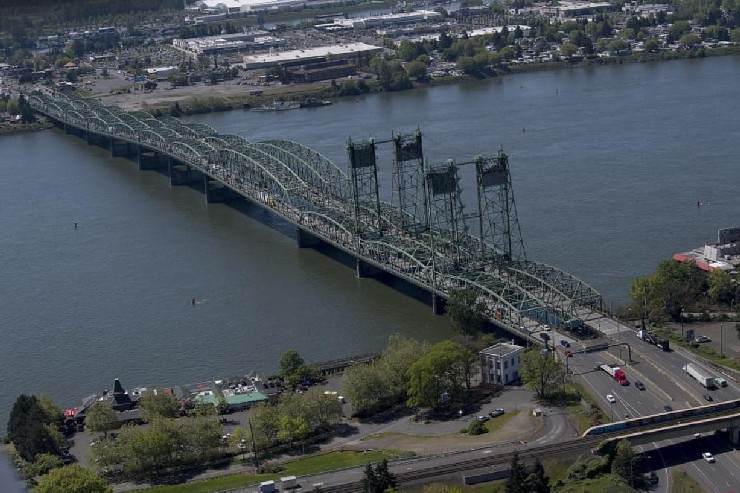 "The current interstate bridge is over 100 years old, and it's showing its age," said Brown. "Replacing the interstate bridge is critical to the safety and economies of both Oregon and Washington. Our states are more interconnected than ever, and by working together, we can make our communities and roads safer while we improve mobility and support the economic vitality of our communities."
The two states have allocated US$44 million in funding to open an office for the I-5 bridge project. Brown said the new office will gather community input, explore available federal funding options, incorporate past progress and research, and report back to both state legislatures with a plan.