The US$59 million contract was awarded to a joint venture of US-based TY Lin International and the Republic of Korea's Pyunghwa Engineering Consultants, working with Switzerland-based Renardet and the Philippines' DCCD Engineering Corporation.
The project is is being developed with funding from the Asian Development Bank (ADB).
DPWH secretary Mark Villar said that the detailed engineering design will be carried out over the next 15 months.
The project involves the construction of a 32.15km, four-lane crossing of Manila Bay from Barangay Alas-asin in Mariveles, Bataan, to Barangay Timalan in Naic, Cavite. The scheme includes two main structures – the North Channel Bridge and South Channel Bridge - with main spans of 400m and 900m, respectively.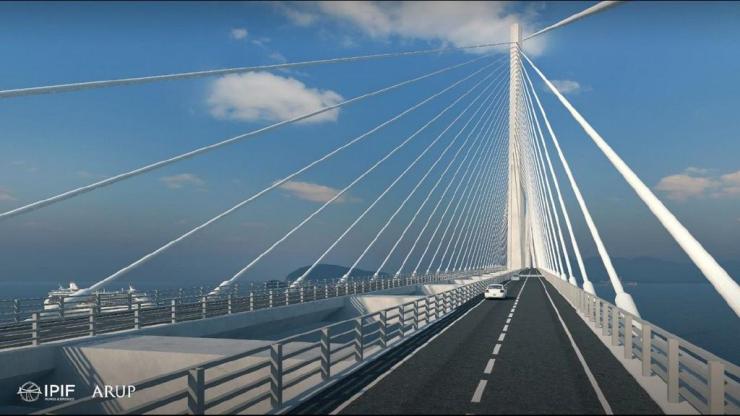 "The project will help transform the regional economies of Cavite, Bataan, and provinces further north of Bataan through improved connectivity, new economic opportunities and jobs," said ADB principal transport specialist for Southeast Asia Witoon Tawisook. "Once started, the construction of the bridge is expected to create at least 3,000 construction jobs."
The project will be made up of seven packages: Bataan land viaduct (5km), northern marine viaduct (8km), southern marine viaduct (12.6km), approach viaducts to the northern and southern navigation channel bridges (2.6km), navigation channel bridges (2.6km), Cavite land viaduct (1.31km) and ancilliary buildings.