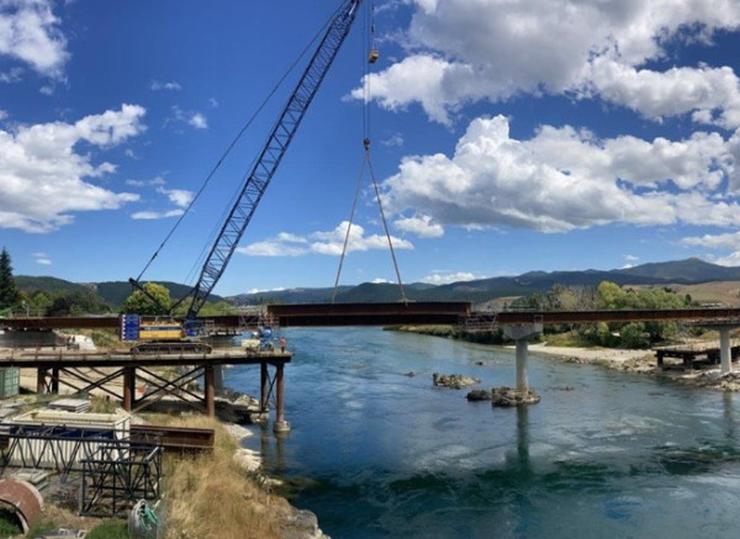 Above: The final beam for the new Beaumont Bridge being lowered into place
The new 193m-long structure over the Clutha River will replace the current single-lane bridge, which was built in 1887. The existing structure is one of a handful of remaining wrought iron bridges left on the state highway network and is no longer suited to today's higher traffic volumes, including more and heavier trucks.
Waka Kotahi NZ Transport Agency director of regional relationships James Caygill said: "Getting that final beam in place was hard work for crews who worked in 30° temperatures to expertly place the final beam.
"They kept their cool throughout this tricky job, moving us an important step closer to our scheduled completion of the new bridge by the end of this year.
Contractor HEB Construction was appointed in 2021 (link opens in new tab).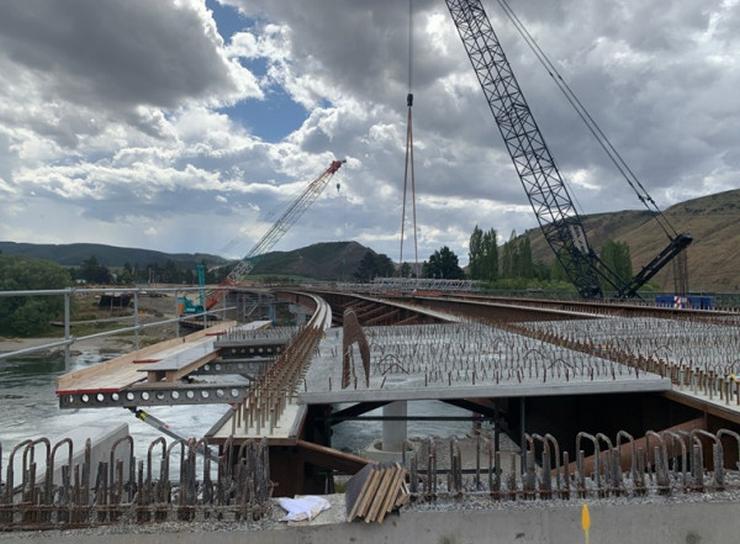 Above: The new bridge with all 36 beams fitted