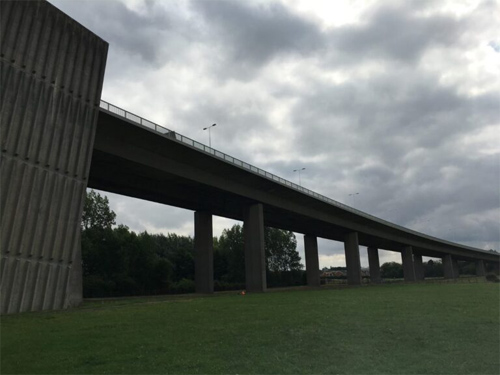 Image: Pell Frischmann
Pell Frischmann has been appointed by the Humber Bridge Board to assess the condition of the viaduct's tendons and to make recommendations for further interventions that may be required.
The Barton Viaduct in East Riding of Yorkshire, England carries the A15 highway directly from the south end of the 2.22km-long Humber Bridge, leading towards Barton and the surrounding area.
Image: Shutterstock
Pell Frischmann is undertaking inspections and management of post-tensioned concrete bridges in the area under the YORconsult2 framework. Under the framework, the firm is also carrying out risk review/assessments and assurance of post-tensioned systems.