The Wilson Foundation has announced an additional US$5 million for the bridge, which will provide a link across a highway to the park, which will be renamed as the Ralph C Wilson Jr Centennial Park. The city of Buffalo has pledged US$3 million and New York's state governor Andrew Cuomo has announced US$7.5 million. The state's said that its intent is to support design and construction funds over and above the cost of a standard replacement bridge, which will provide the opportunity to make it a signature structure.
The current budgetary estimate for the pedestrian bridge is US$15 million to US$17 million for design and construction.
Four designs are in the running.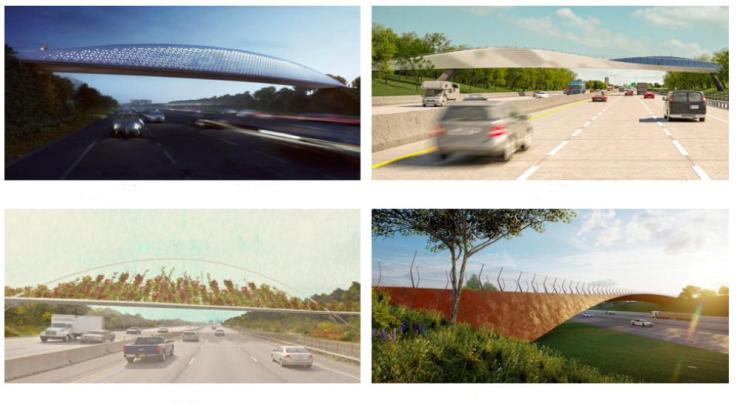 Clockwise from top left, the four proposals are by:
Schlaich Bergermann Partner
Arup
Anta Ingeneria Civil, Alfa Polaris and LERA
SPAN with Maffeis Engineering
The pedestrian bridge will replace the current Hudson Street Bridge and create access to the lake's edge in the park. The park will be located at the site of the current LaSalle Park, Buffalo's largest waterfront park.
The need for a new pedestrian bridge came out of a community engagement process as a way to provide safe access to the park.
Ralph C Wilson Jr foundation president and CEO David Egner said: "The foundation is proud to be able to commit an additional $5 million to support a new pedestrian gateway that will provide a critical neighborhood connection across the I-190, create a safe and inviting entrance to the park and views of Lake Erie, and be an iconic symbol of the momentum across the City of Buffalo."