Nobody was injured in the accident, which happened on 21 August in Querétaro.
The accident happened shortly after the girder was placed contractor by Soluntitec in a high-profile operation (below) witnessed by Querétaro's governor Mauricio Kuri González.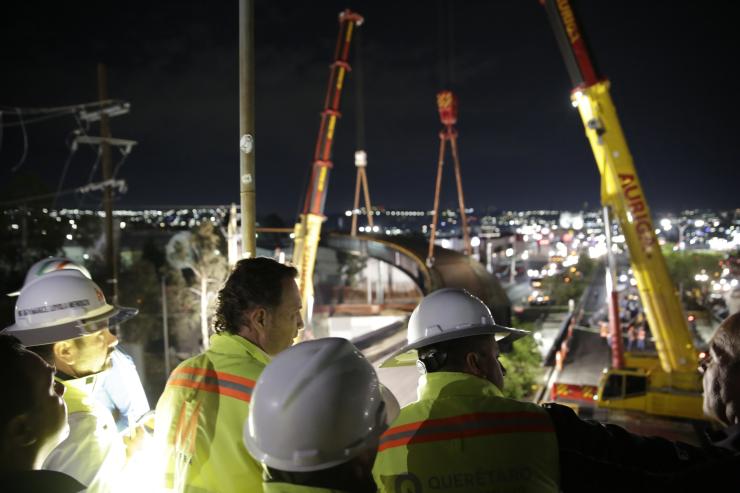 Above: The girder being placed - it collapsed shortly afterwards.
The US$5.8 million overpass is being built at the intersection of Bernardo Quintana Boulevard and Sombrerete Avenue. Prior to the accident, work on the project had been set for completion by October this year, three months ahead of the original scheduled date of January 2023.
A statement from the Querétaro government said that an investigation has begun.