The bridge collapsed onto the I-295 freeway, blocking both directions in the area around Kenilworth Ave and Polk Street NE.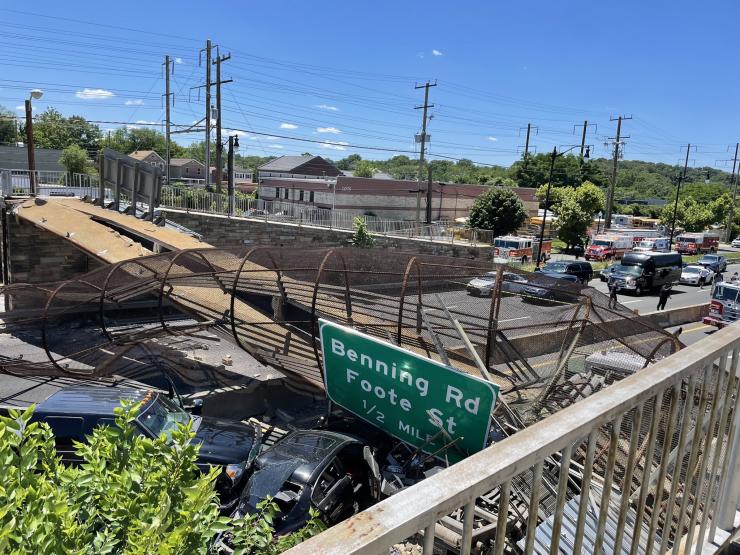 Above: photo by DC Fire & EMS
Local reports say that the collapse was caused by the bridge being struck by a vehicle.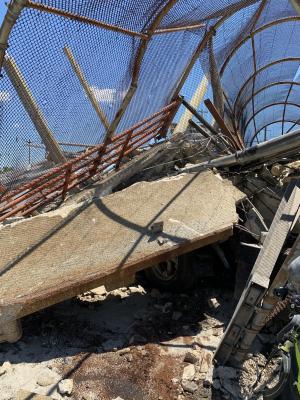 The city's emergency response team, DC Fire & EMS, said that four injured people had been transported to hospital and that a hazmat team had to deal with a fuel leak from a truck that was partially beneath the bridge.
At least one other vehicle was struck by debris.
Left: photo by DC Fire & EMS