Glasgow City Council has approved Scottish Canals' proposal for the project. Jacobs' CH2M business is consultant to Scottish Canals.
The bridge will be built at the Stockingfield Junction. The canal there is approximately 18m wide, although this increases substantially at the confluence of the main canal channel and the Bowling branch.
One of the purposes of the crossing is to reconnect communities separated by the severing of the original towpath to facilitate construction of the Glasgow branch of the canal in the late 18th century. It will also create a new off-road route for pedestrians and cyclists to cross the canal heading north and south and east and west.
The new structure will run in two directions, creating a 3.5m-wide pedestrian and cyclist route over the Forth and Clyde Canal onto upgraded towpaths at Stockingfield Junction in the Maryhill area of Glasgow.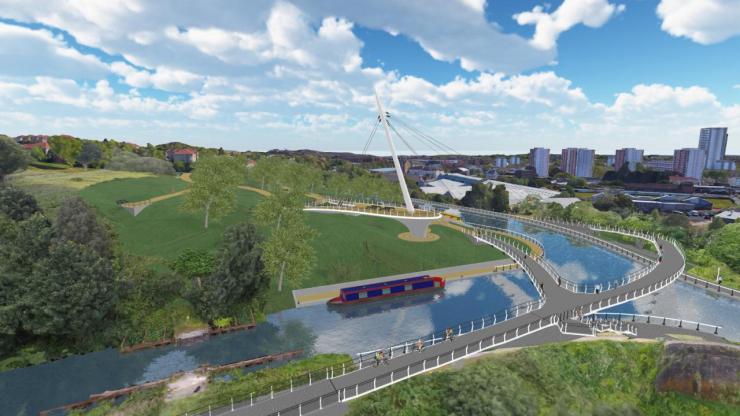 The cable-stayed footbridge will have two single-span decks, each originating from an abutment on the north bank adjacent to Lochburn Road. One deck will cross the canal to the west to merge with the towpath on the west bank, while the other will cross the canal to the south and connect to the Ruchill east bank. The decks will be suspended by a series of cables connected to a single inclined pylon situated on the Ruchill east bank.