It has been designed by Make Architects, Cundall and Planit IE. The team is working with Crescent – a joint venture between Salford City Council, the University of Salford and English Cities Fund – to deliver the infrastructure.
The Salford Rise project is the first step of a masterplan for the area. At the heart of the 220m tree-lined route is a 90m bridge over Frederick Road to create a new access route.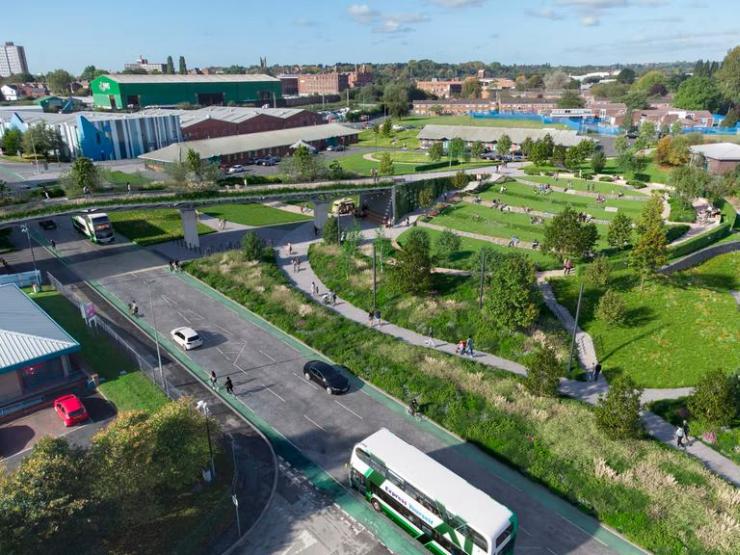 Cundall described the structure as a podium that will create "a new boulevard in the sky" with views, seating areas and plants.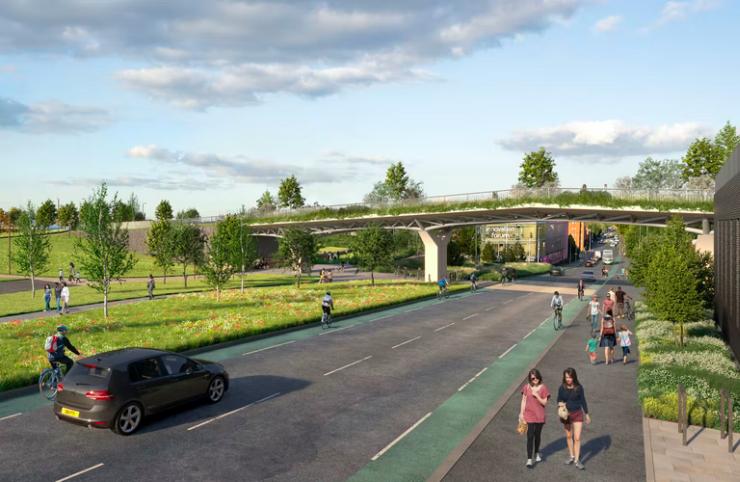 The lightweight structure uses a steel space truss and a composite concrete deck that supports continuous planting across the length of the bridge.