The Hanoi People's Council has approved, in principle, the construction of Thuong Cat Bridge, which will connect the districts of Bac Tu Liem and Dong Anh.
The 820m-long, 33m-wide bridge is intended to ease traffic congestion and boost the socio-economic development of Vietnam's capital.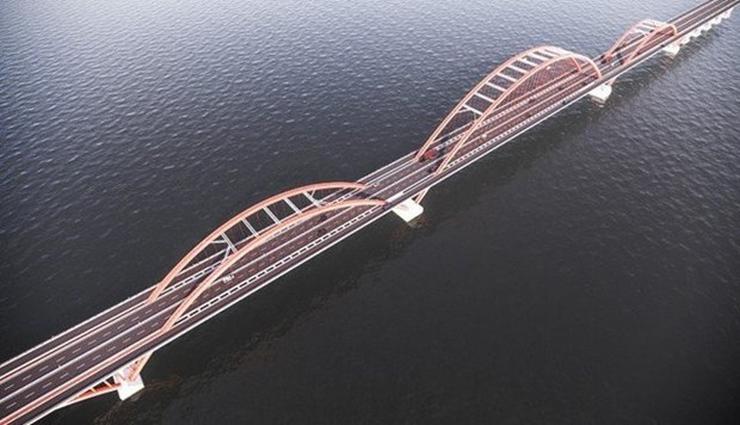 Above: Illustrative image of Thuong Cat Bridge, by Hanoi Traffic Construction Investment Project Management Board
Construction is scheduled to begin this year for completion in 2027.
Thuong Cat is one of the 10 new bridges spanning the Red River under Hanoi's transport plan for the 2015-2030 period.