Danger of working at height minimised by parapet system

Access and formwork supplier Harsco Infrastructure is working with concrete subcontractor Midland Reinforced Concrete on the construction of six new bridges on the A46 Newark to Widmerpool Road improvement project in Nottinghamshire, in the midlands of England.
Harsco's Multiform parapet system was designed and supplied for three of the six bridges, Saxondale North, Saxondale South & Stragglethorpe. Using the parapet system for the first time, Midland Reinforced Concrete managing director Tony Nicholls commented: "The system is very safe and quick to use, we built the pre-assembled brackets into standard size units and lifted them into position with the crane, thus drastically reducing the need for any work at height. When the parapets have been poured they are crane lifted down and dismantled in a designated area at ground level."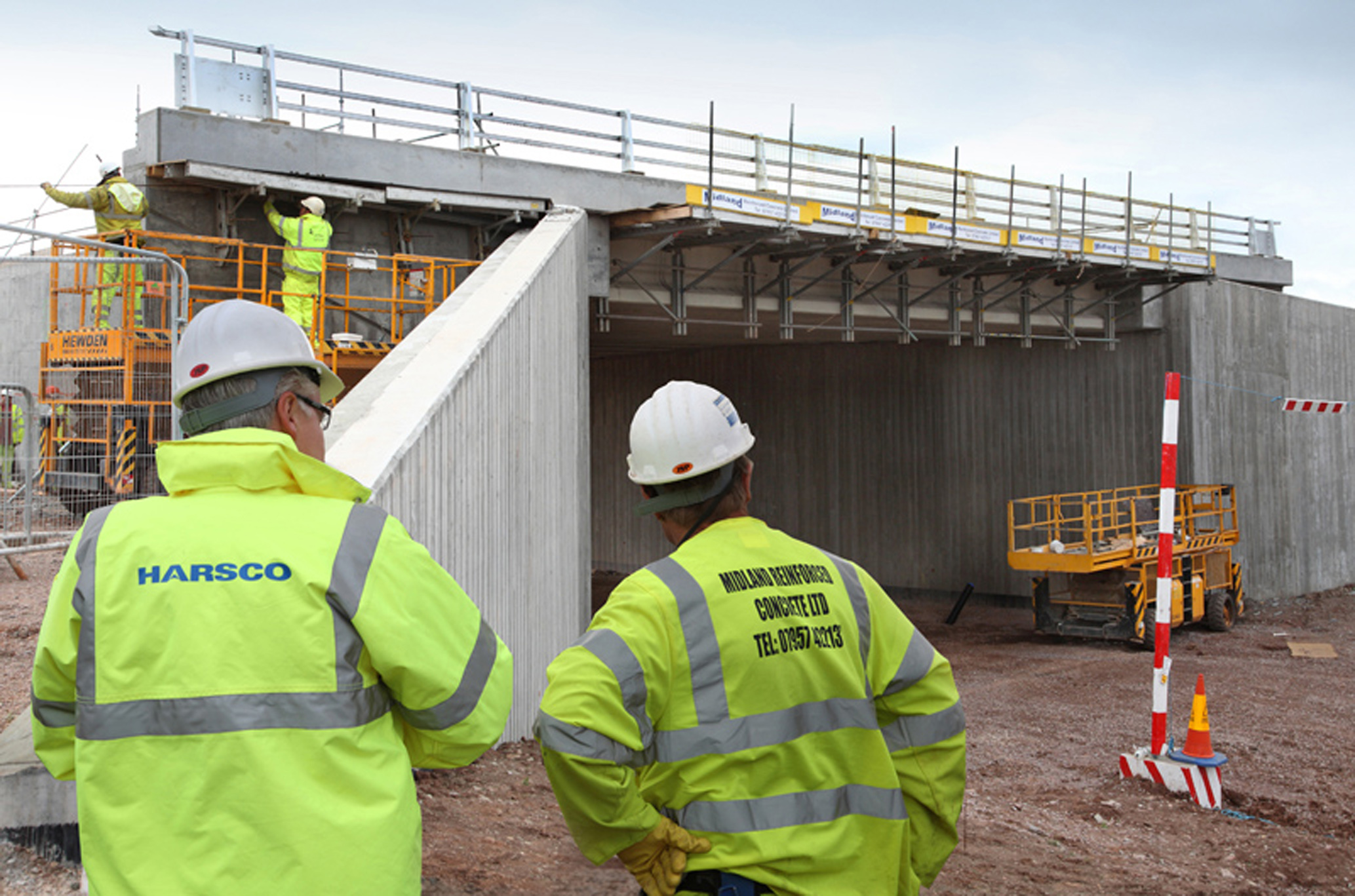 In addition to these six bridges, Harsco is supplying its design service and systems for the construction of an additional 16 structures on the A46 scheme. The remaining bridges are being built by concrete contractors David Ashley Construction and JOS Structures.