The Civil Engineering & Development Department (CEDD) has published the tender notice for the construction contract. The project also includes construction of viaducts for the Tseung Kwan O Interchange.
CEDD has commissioned Aecom Asia to design and supervise the bridge, the central part of which is known as the Eternity Arch.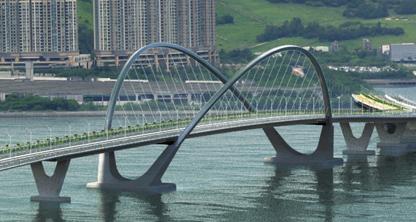 Construction is scheduled to begin in the second half of 2018 and take about 43 months to complete.
The closing time for the tender is noon on 9 March 2018.