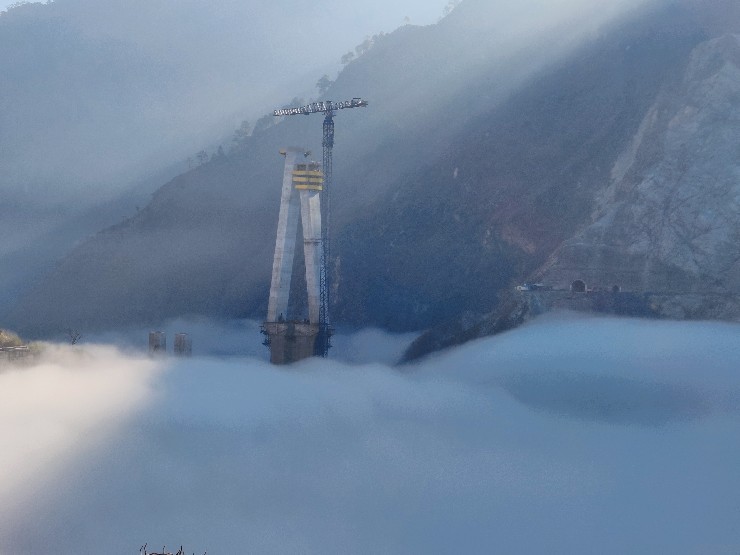 The Comansa 21CM550 tower crane is working on the construction of Anji Khad Bridge.
In January 2017, Indian Railways awarded Hindustan Construction Company (HCC) the contract to build a cable-stayed bridge for the Udhampur Srinagar Baramulla Rail Link (USBRL) project, which is being developed by Konkan Railway Corporation to connect Katra and Reasi stations on the Jammu-Baramulla line.
Initially, an arch bridge had been planned in Anji Khad but an expert technical committee decided that the location was unsuitable for an arch. The decision was taken to build a cable-stayed bridge with a single pylon standing 331m above the riverbed.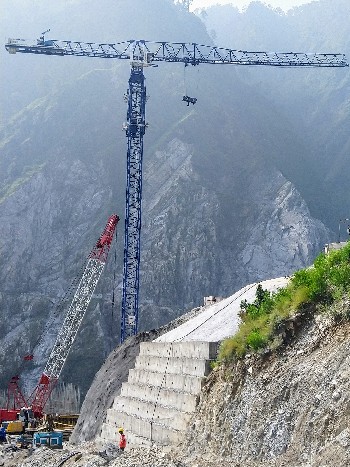 HCC selected a 21CM550 flat-top crane, in Comansa's 2100 series, to respond to the demands of the project and the challenge involved in constructing the pylon at a remote, complex site. Comansa is collaborating on the project with M/S Escorts, its local partner in India.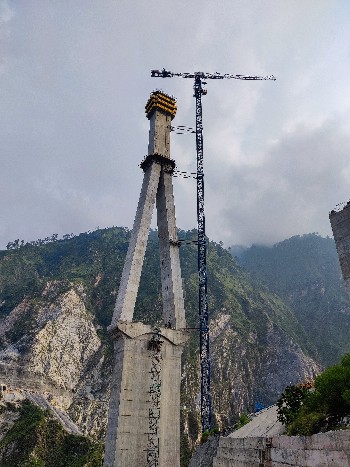 Thanks to its easy assembly and smaller space requirements, the patented flat-top design has overcome the logistical challenges linked to the complicated topography in the area, said Comansa.
The bridge is due to open in December 2022.