The Bridging North America team for the Gordie Howe International Bridge is made up of ACS, Fluor and Aecon, which hold shares of 40%, 40% and 20%, respectively. The public-private-partnership (PPP) project includes the design, construction, finance, operation and maintenance of the new bridge linking Windsor in Canada and Detroit in the USA, as well as the ports of entry at each side of the border. The six-lane (three per direction), 2.5km cable-stayed bridge will cross the Detroit River with a main cable-stayed span of 853m, which will be the longest in North America and one of the longest in the world.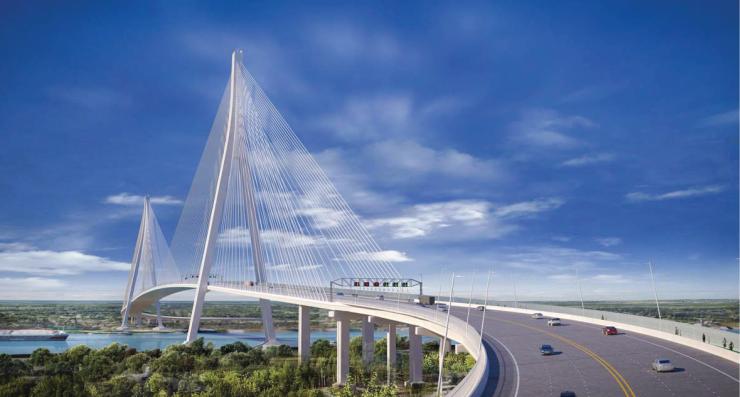 The project is expected to be completed by the end of 2024 - once completed, the consortium will operate and maintain the crossing for 30 years.
The Windsor Detroit Bridge Authority had named two of the group - ACS and Fluor - as preferred bidder in July; Aecon had previously been part of the group but had withdrawn following concerns about a now-cancelled takeover proposal by a Chinese company. Aecon was given permission to rejoin in August (links open in new tab).