Concerns about Aecon's proposed takeover by Chinese contractor CCCC International had led to it leaving the Bridging North America consortium prior to the team's selection as preferred proponent for the crossing, which will link the USA and Canada.
In late May, the Canadian government banned the acquisition. Aecon's request to participate in the public-private partnership has now been approved following a review by Windsor-Detroit Bridge Authority (WDBA), the Canadian Crown corporation responsible for the project to build longest cable-stayed bridge in North America. The bridge will have a clear span of 850m and a total length of approximately 2.5km.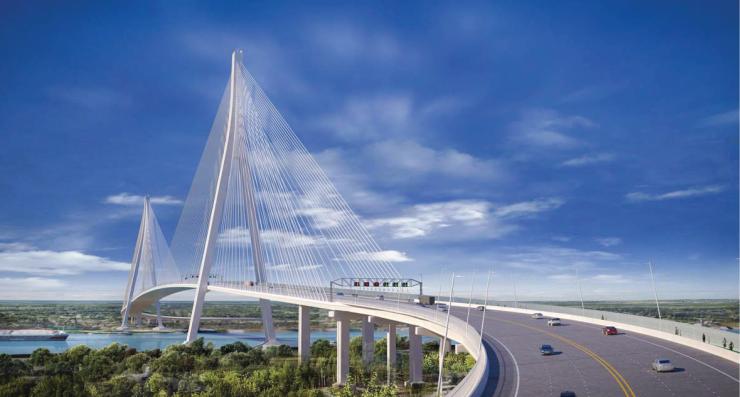 Aecon will now rejoin its partners, ACS Infrastructure Canada, Dragados Canada and Fluor Canada as a member of the Bridging North America consortium, which was named as preferred proponent in July (link opens in new tab).
"This is an important project for Canada and the United States," said John Beck, president and chief executive officer of Aecon Group. "The Gordie Howe International Bridge project fits well into Aecon's existing portfolio of projects. Given Aecon's current resources, extensive involvement in the development of the proposal prior to its withdrawal and review of the final proposal, Aecon is pleased to be a part of the team to deliver this critical infrastructure project for the benefit of all stakeholders. Aecon looks forward to working with its partners and WDBA to achieve financial close and ultimately deliver this vital infrastructure project."
Financial close is expected by the end of September.