It said that it will take the opportunity to ensure that the new bridge can also play a role in a planned flood alleviation project.
The A423 Kennington Bridge is to be replaced at an estimated cost of about US$50 million. Inspections for planned maintenance work to replace the bridge's bearings revealed that deterioration had been occurring more quickly than expected.
The council said that the bridge was built in 1965 and that some unusual design features have emerged, which mean it is not cost-effective to continue to maintain the structure. In particular, the bearings that support the deck have worn and there is no way of replacing them.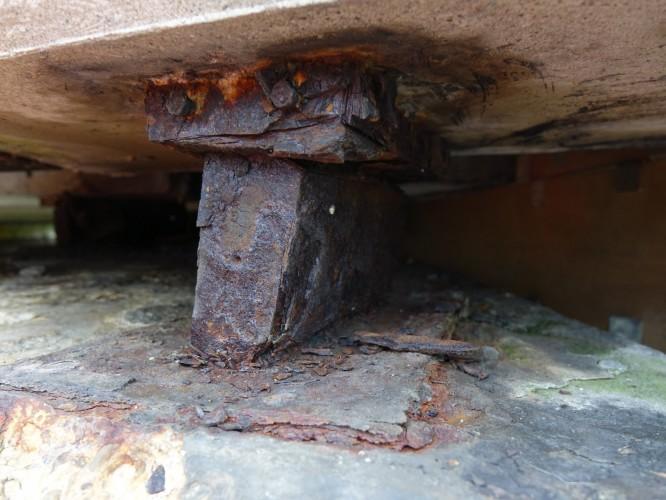 However, engineers have confirmed that the bridge is currently safe; work is being carried out to ensure that it remains so and it will continue to be monitored. The bridge and road will remain open for at least two years.
Every day, about 53,000 vehicles use the bridge and about 360 trains travel underneath it. The bridge also carries a water main with power lines overhead.
County councillor Yvonne Constance, Oxfordshire County Council's cabinet member for environment, said: "Replacing the bridge would always have been necessary at some point but previous inspections had suggested that would not be any time soon. We have concluded that bringing forward the replacement is the best way to secure the long-term viability of the strategic road network and delivery of a robust flood alleviation scheme."
She added: "We do now have the opportunity to look at joint design for the bridge in relation to its role in the transport network and the flood scheme."
The bridge is located on the route of the proposed Oxford Flood Alleviation Scheme and culverts need to be installed under the A423 close to the bridge to allow water to pass through.