The operation on behalf of Michigan Department of Transportation (MDOT) involves moving the structure into its final position over the I-94. MDOT has closed the freeway for a week to allow the bridge to be moved during daylight hours.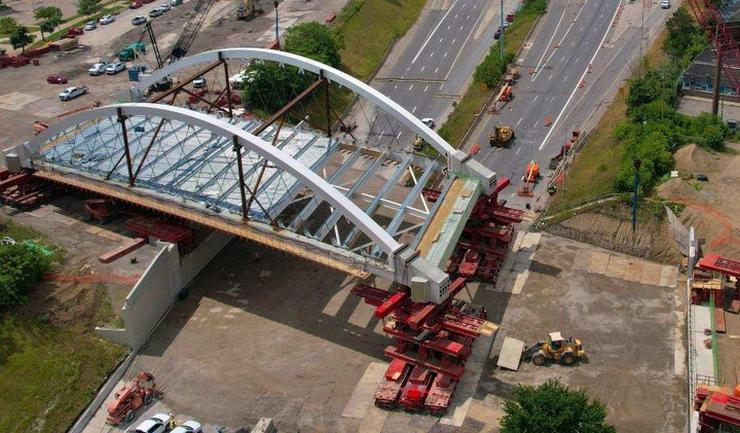 The move, which began this weekend, is being carried out using self-propelled modular transporters (SPMTs) provided by Mammoet.
The bridge skeleton was lifted onto SPMTs, rolled across Wayne State University's parking lot to an area behind the south abutment, and turned. It was then been launched over the top of the south abutment so that another set of SPMTs located down on I-94 could lift the leading end of the bridge span and roll it across the freeway onto the north and south abutments.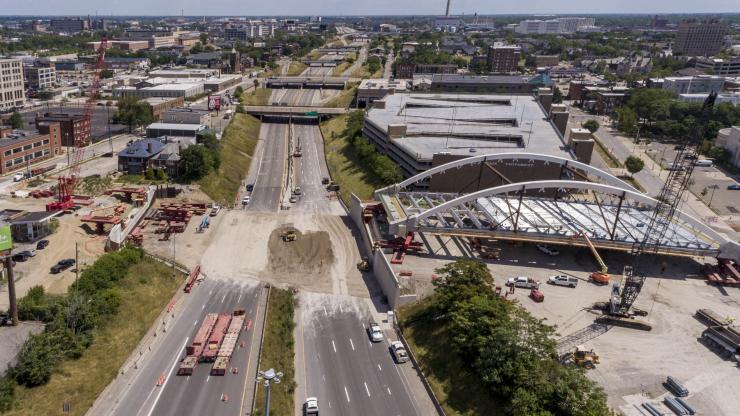 Once the bridge is in place, construction crews will install reinforcing steel and pour the concrete deck.
Final adjustments will be made to the bridge during a second closure due to take place later this year.
The US$26 million bridge, which is 75m long and 13.6m tall, will have one car lane in each direction as well as access for pedestrians and cyclists. It replaces a bridge that was built in 1954 and demolished in 2020.