The final deck segment on the Izmit Bay Bridge in Turkey was lifted into position at 7am local time this morning, closing the full length of the world's fourth longest suspension bridge deck. This achievement follows a 17-day period of rapid progress in which some 2,000m of deck was raised into position on the main span using lifting gantries and floating crane - six deck units in a single day at times.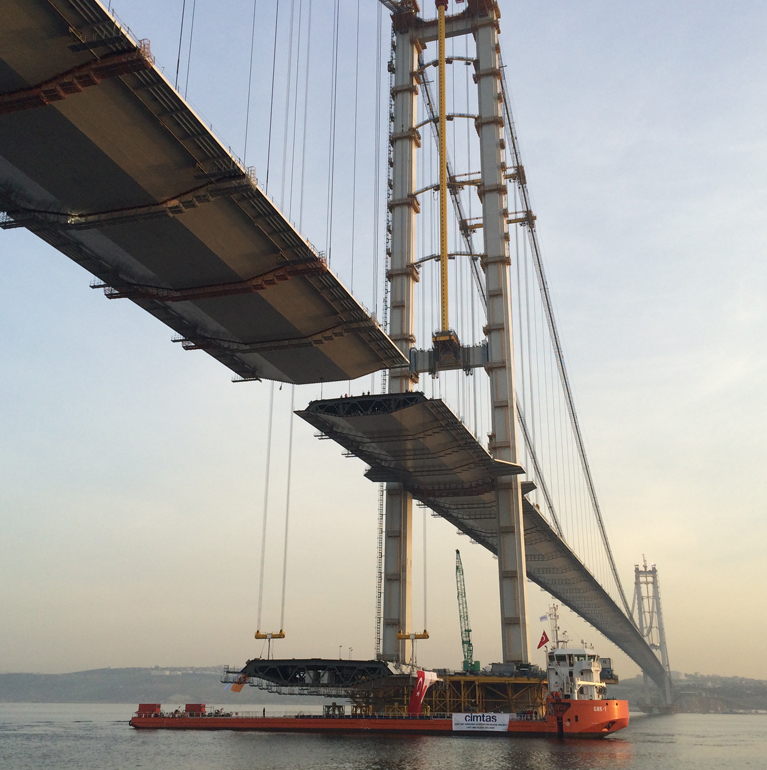 Erection of the first PPWS strand took place in early September 2015 and contractor IHI Infrastructure has been working flat out on the deck construction since the first unit was erected in January. The full length of main span deck (1,550m) and side spans (566m) has now been completed.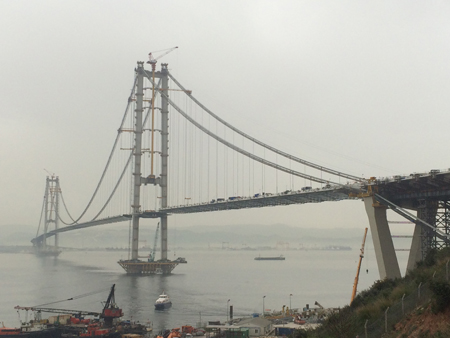 The bridge, which forms part of a new 420km-long BOT highway being built by a consortium of Astaldi, Nurol, Özaltin, Makyol, Yüksel and Gocay is intended to open to traffic this summer. Design of the bridge is by Cowi.
There will be a full article about this project in the next issue of Bridge design & engineering, which is published in May 2016. Subscribe here to get your copy.
Already a subscriber? Read our previous article about foundation construction.