Taisei Corporation has been developing its T-3DP (Taisei-3D Printing) technology to create complex shapes without using formwork. It had been conducting research and development on T-3DP with the aim of improving productivity and safety, as well as manufacturing structures that could not be achieved with conventional concrete construction technology.
Testing has now been carried out of the 6m-long demonstration structure, which is made up of 44 members. The structure showed elastic behaviour, with no cracking or deformation observed after removing the load, said the company.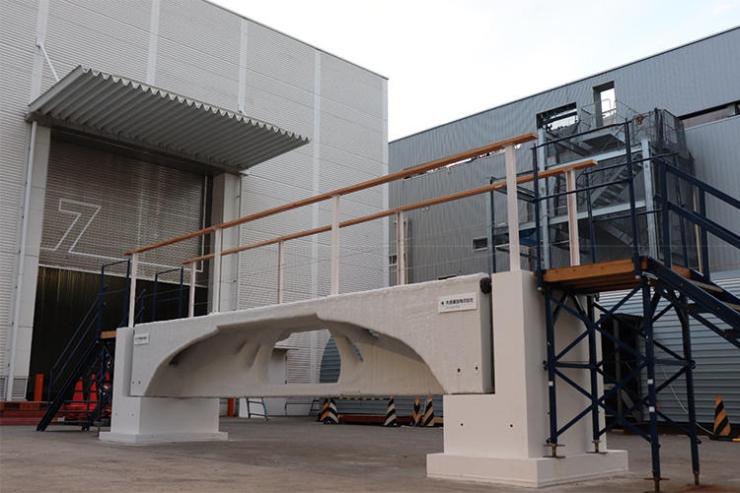 The company said that, in general, 3D printers cannot be used for structural members on which tensile force acts, because of the difficulties in incorporating the reinforcement. To address this, the company's use of T-3DP involves preparing holes for inserting steel in advance. Once members are in place, the steel can be inserted and integrated into the structure.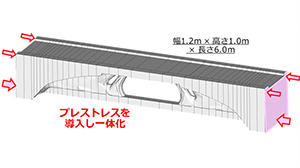 An optimisation approach is used to reduce the structure's weight while maintaining the overall rigidity. The resulting weight is about a quarter of that before optimisation.