The approval of the detailed impact assessment (DIA) follows a year of work with federal departments and agencies and the conclusion of a 30-day public engagement process. A DIA is the most intensive form of environmental review conducted through Parks Canada's regulatory process and was the process selected to analyse the environmental considerations, impacts and mitigation strategies for the project.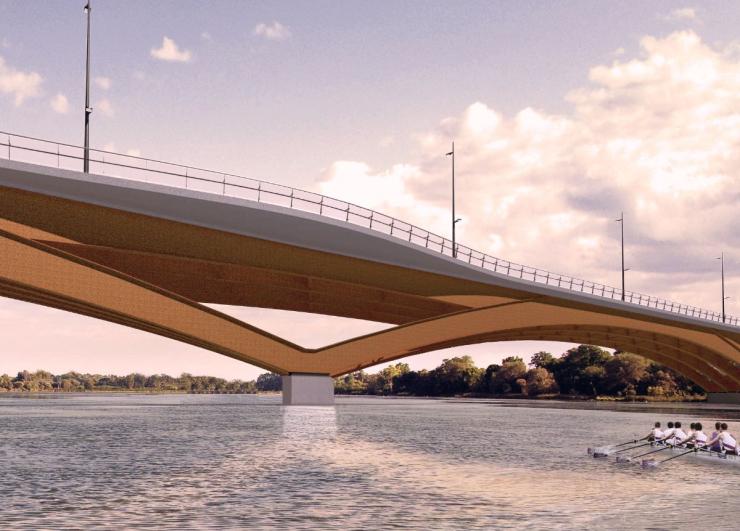 Mayor Bryan Paterson said that the city is now ready to move forward with construction. "With investment secured from all levels of government, the provincial environmental assessment completed, and now the federal DIA in place, the significant preparation pieces are done," he said.
A new design for the planned bridge had been revealed in January, with the original design for an above-deck arch design replaced with below-deck arches (link opens in new tab).
"We are on our way to building the Third Crossing," said Jim Keech, President and CEO of Utilities Kingston. "This project has been many years in the making and today we are excited to be announcing federal DIA approval for this big investment in connecting our city and improving and expanding on transit and active transportation in Kingston."