Preliminary drawings of four designs for the bridge connecting Newport and Covington, over the Licking River, Kentucky, USA, have been published.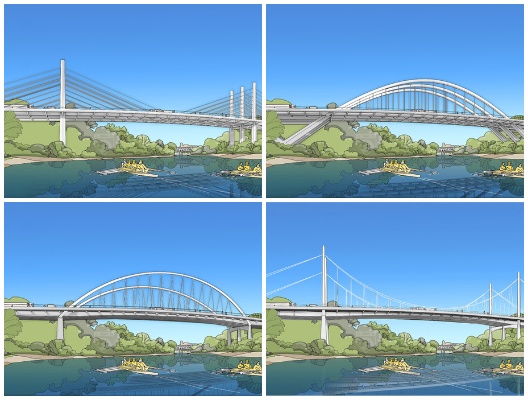 The four designs for the Licking River Bridge.
Architect Miguel Rosales of Rosales + Partners worked with the Kentucky Transportation Cabinet's Licking River Bridge Project team to produce four concepts: arch, cable-stayed, inclined arch and suspension. The bridge will be for traffic, as well as walkers and cyclists.
The concepts were presented to the city of Covington on Tuesday, and they will be shown to Newport on 28 August. A final decision is expected in October.
View the concepts at Licking River Bridge Project (link opens in new tab).