ALE created a bespoke methodology to install the bridge at the La Luna Hotel.
Using large cranes to lift the bridge would have been too expensive and impractical for the project's congested site. ALE also faced the challenge of designing an installation method that could operate in the region's frequent high wind speeds.
Strand jacks were prepared on specially designed jacking beams, which were then mounted on each of the towers, 138m above the ground. The beam assembly consisted of jacks, beams, clevises and strand jacks.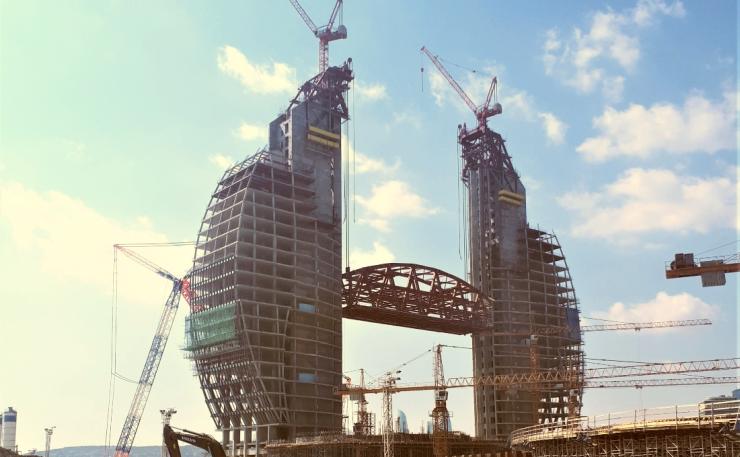 ALE's method enabled the linkspan bridge, measuring 72m x 20m x 22m, to be constructed entirely at ground level. This minimised work at height and saved time.
Dan Kempin, ALE's business development manager – offshore services, said: "Civil engineering projects often pose unique challenges. On this occasion, we brought across our offshore strand jacking expertise, allowing us to work in confined spaces, with restricted lifting options and using a micro-step by micro-step methodology."
He added that the bespoke design of the strand jack monitoring process ensured ALE could continue to operate within a greater window of wind speeds, as the real-time wind effect could be monitored.