The 6th Street Viaduct replacement project is one of the largest bridge projects currently under way in the city. The new structure will have 10 network arch spans, with a total of 388 hangers supporting the deck. It spans across Freeway 101, several railways and the LA River.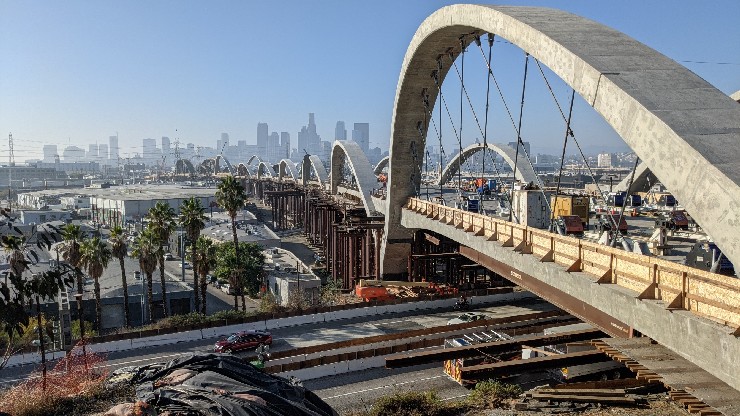 The new bridge, which is about 930m long and 30m wide, has been designed by architect Michael Maltzan and structural engineer HNTB. Cowi was appointed as the erection engineer and has worked closely with the construction joint venture of Skanska Stacy and Witbeck (SSW) to develop the erection sequence.
The original bridge had been built in 1932 but was demolished in 2016 following the decision to build a replacement as it was seismically vulnerable.
The current construction stage concludes the hanger installation of the first span as well as the removal of the falsework underneath.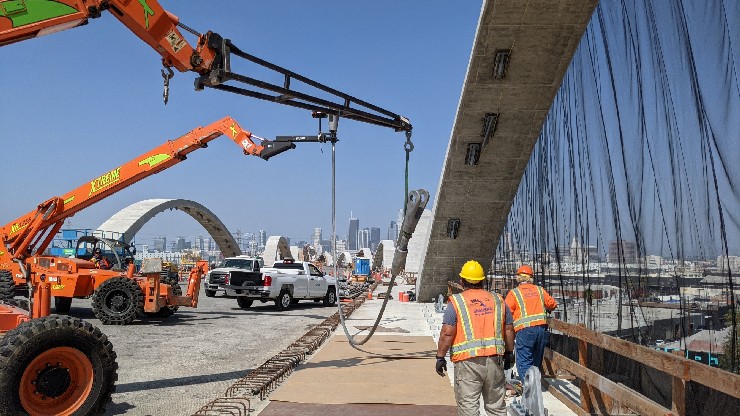 "If you consider each arch span as an individual bridge, then this essentially marks the completion of the first of ten bridges - making this such an exciting milestone for the project," said Tobias Petschke, senior project manager at Cowi North America.
Geraldo Iniguez, project executive at Skanska Stacy & Witbeck said: "Having Cowi as our erection engineer has proven to be invaluable. The complexity of the 6th Street Viaduct requires constant engineering analysis, which Skanska Stacy & Witbeck has relied upon."
The next step of the project is the closure of the superstructure continuity followed by the hanger installation in the second span, with completion of the bridge planned for mid-2022.