China Major Bridge Engineering has built the 6.15km bridge, which carries road vehicles on the upper deck and trains below.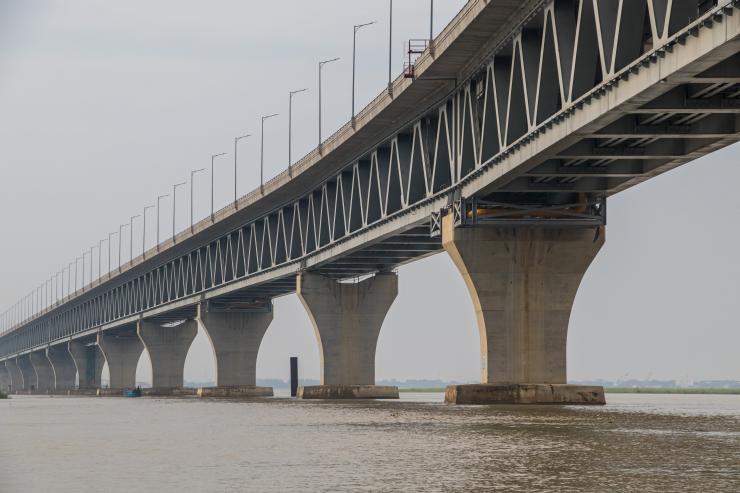 Above: photo copyright Shutterstock
Bangladesh prime minister of Sheikh Hasina welcomed the opening. "Padma Bridge is our pride," she said, adding that the "mighty Padma" had kept the southern region separated from Bangladesh's capital Dhaka and other districts. She spoke of the bridge's long history: she had laid the foundation stone in 2001 but a change in government led to the project being halted. After resuming power in 2009, her government commissioned the detailed design and the plan was altered to include rail. Loan agreements were signed in 2011 for financing the project but further issues arose, including the World Bank cancelling the loan (link opens in new tab). As a result, Bangladesh decided to finance the project itself (link opens in new tab).
Main construction began in 2015 and and the first of the 41 spans was placed in 2017 (links open in new tab).
Above: photo copyright Shutterstock
"This bridge has been built with the hard work of hundreds of people," said the prime minister. "Apart from Bangladesh, experts and engineers from China, India, the United States, the United Kingdom, Canada, Germany, Australia, New Zealand, the Netherlands, Singapore, Japan, Denmark, Italy, Malaysia, Colombia, Philippines, Taiwan, Nepal and South Africa were involved in the bridge construction."