Nine projects are being considered for the PennDOT Pathways Major Bridge Public-Private Partnership (P3) Initiative.
PennDOT anticipates issuing a request for information in the week of 22 February to gather industry feedback, with a request for qualifications anticipated this spring.
"Our reliance on funding models from the last century leaves us especially vulnerable to fund losses stemming from volatile economic conditions and the increasing transition to alternative-fuel or electric vehicles," said PennDOT secretary Yassmin Gramian. "This initiative will help us make much-needed improvements without compromising the routine projects our communities and industry partners rely on."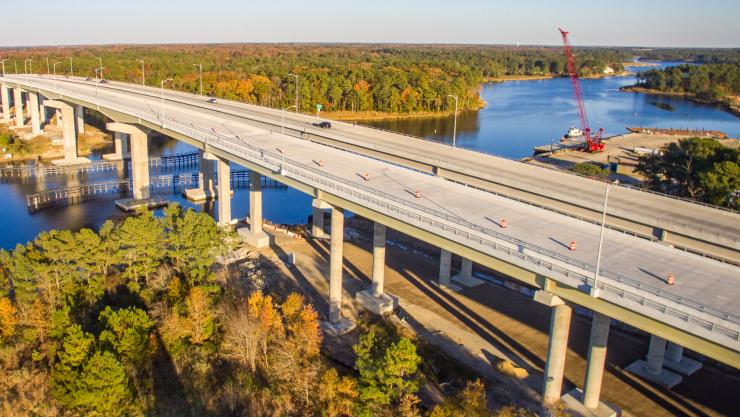 The bridges being considered for tolling through the initiative are structures of substantial size that warrant timely attention and would require significant funds to rehabilitate or replace. In addition, they were selected based on the feasibility of construction beginning in two to four years and with the intention that their locations are geographically balanced to avoid impact to just one region.
The nine projects under consideration are:
I-78 Lenhartsville Bridge replacement project (Berks County);
I-79 widening, bridges and Bridgeville Interchange reconfiguration (Allegheny County);
I-80 Canoe Creek Bridges (Clarion County);
I-80 Nescopeck Creek Bridges (Luzerne County);
I-80 North Fork Bridges project (Jefferson County);
I-80 Over Lehigh River Bridge project (Luzerne and Carbon counties);
I-81 Susquehanna project (Susquehanna County);
I-83 South Bridge project (Dauphin County); and
I-95 Girard Point Bridge improvement project (Philadelphia County).
Each bridge's project scope, surrounding roadway network and traffic flow is being evaluated for inclusion in one or more project bundles to be advertised this spring.
Over the next year, PennDOT will assess the candidate bridges through individual environmental documents being prepared or re-evaluated for each bridge.