The 45m-long Abbey/Chesterton Foot and Cycle Bridge across the River Cam will form part of the Chisholm Trail, expanding the capacity of Cambridge's cycle network.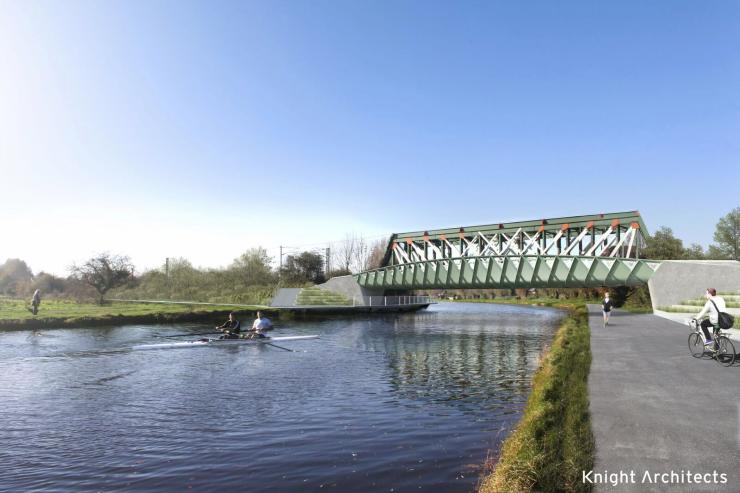 The bridge takes the form of an ornate lattice U-beam, with a structural pattern wrapped around the deck. The inclined parapet follows a gently curving profile on which the intersecting ribs create a pattern of 'picture window' openings through which bridge users can enjoy views. Opportunities to stop, rest and enjoy the landscape are created by areas of seating at the bridge ends.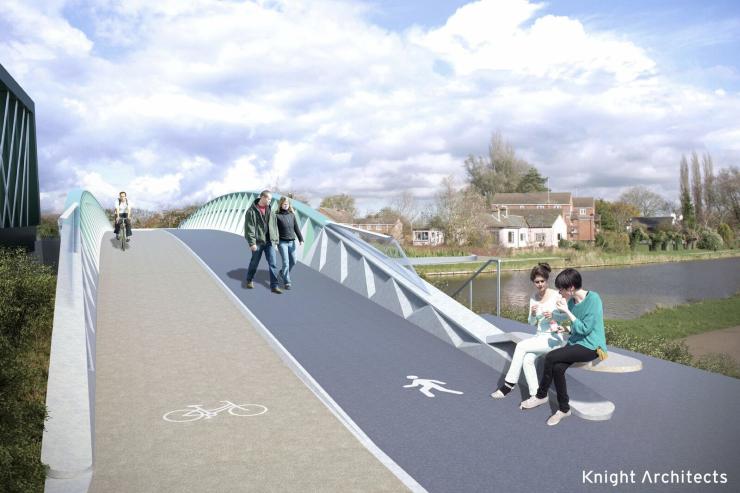 An alignment has been chosen that sits close to the eastern side of the existing railway bridge on the boundary between Stourbridge Common and Ditton Meadows; position that creates the least visual impact on the sensitive meadow environment, whilst allowing the ramps to be arranged for the comfort and safety of cyclists and pedestrians.
The bridge will have a 'Cambridge Blue' colour finish, which complements the adjoining historic railway bridge and evokes the cultural and sporting context of the river. The approach ramps are designed as earthen embankments, screened by natural planting.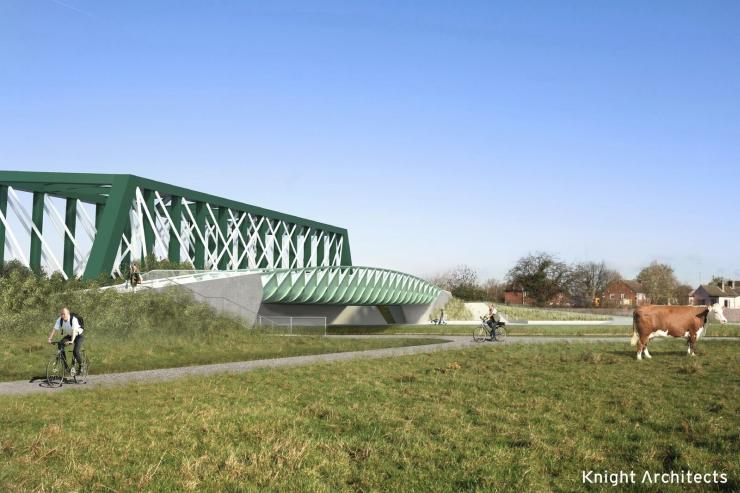 At the committee meeting, the design team received several positive comments from the councillors preceding the vote, including remarks on the "beautiful design" of the bridge.
Client for the US$5.4 million scheme is Cambridgeshire City Council. The bridge architect is Knight Architects and Skanska is the structural engineer. Landscape and planning is by Atkins.