The Luton Airport Gateway Bridge will form part of a US$246 million mass passenger transit (MPT) system linking London Luton Airport with Luton Parkway railway station. The MPT system will be a fully-automated people-mover running alongside the mainline railway before crossing over Airport Way via the new bridge.
The bridge, which has a 72m span over Airport Way, has an asymmetric design. The truss will be primarily viewed from below, against the backdrop of the sky. Its top chord traces a parabola that springs tangentially from the deck, before tapering to a slender profile, which appears to fade into the distance.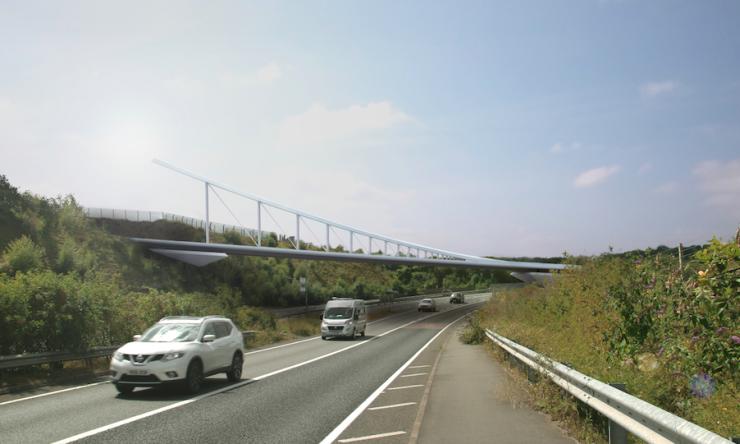 As night falls, the top chord becomes illuminated. Unlike traditional lighting systems for gateway bridges, which are illuminated from below, the lighting system will be attached directly to the structure and aimed downwards. This allows it to operate safely in its airport environment, without interfering with the functional lighting behind.
Subject to planning permission, work could begin in late 2017 with the system ready for operation by spring 2021.