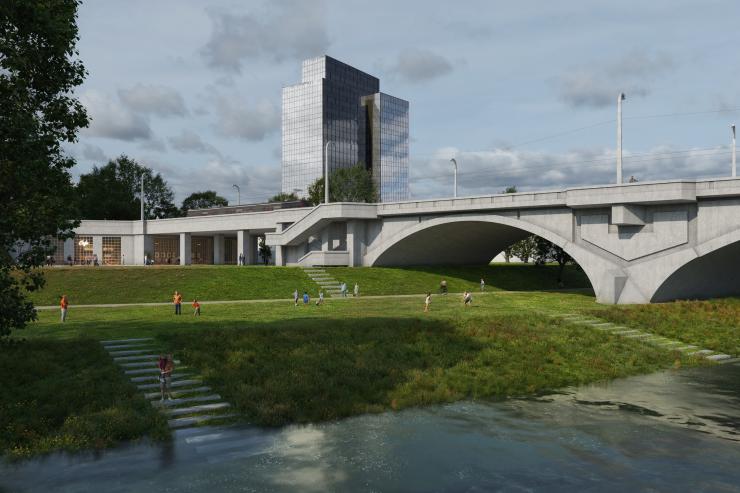 Above: visualisation of the reconstructed bridge
Deputy mayor Adam Scheinherr announced the plans for the bridge, which was built in the 1920s in the Cubist style to a design by Pavel Janák. It was found to be in poor structural condition in 2018 and looked set to be demolished, but calls were made for it to be kept. Scheinherr described it an architectural monument of incalculable value.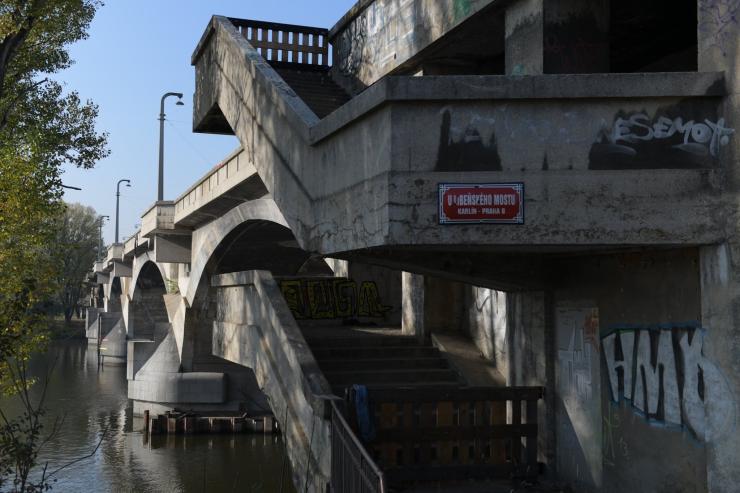 Above: Photograph of the bridge as it is now
"Of course, we will still preserve the most valuable - the arch construction - the bridge over the Vltava River and the arch over the former eastern arm of the river," he said. The arch structures will connect new bridge structures shaped from Janák's sketches, he added. The design will include barrier-free ramps to Rohanský Island, which will become a park in the future.
Above: visualisation of the reconstructed bridge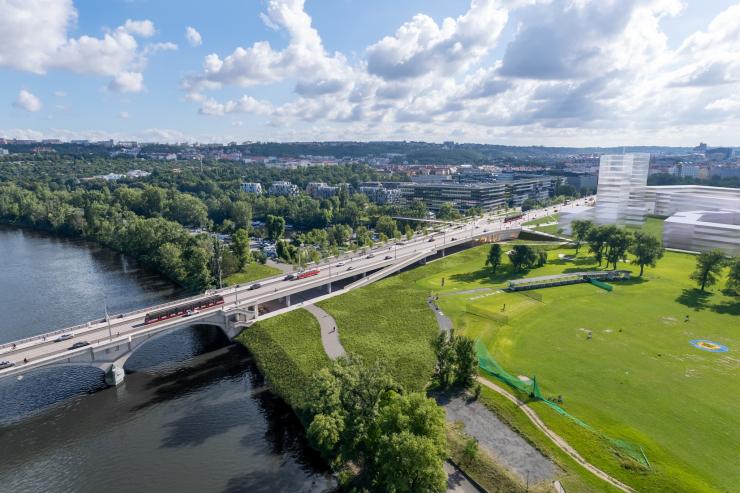 Above: visualisation of the reconstructed bridge
Spaces under the structure and its historic arches will offer cafes, shops and other services, said Scheinherr (see image below). There will also be new access to the water and a skatepark.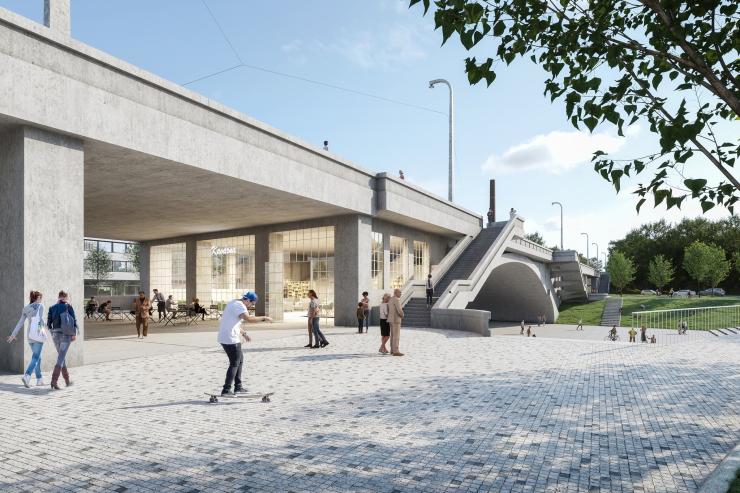 Design work and preparatory field work are currently under way with the aim of starting the two-year reconstruction project in 2024.
The design has been developed by Petr Tej, Tomáš Cach and Oto Melter of studio BridgeStructures and the bridge visualisations are by Jan Dousek and Radovan Záborsky of Dousek-Záborsky.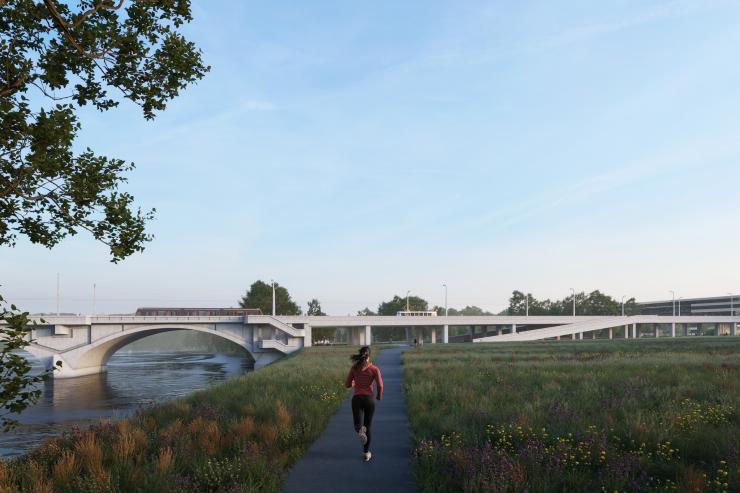 Above: visualisation of the reconstructed bridge