The 1,120m-long main span will be the longest for a suspension bridge in Romania and one of the longest in Europe.
The work is being carried out by a joint venture of Italy's Webuild (60%) and Japanese company IHI.
Construction works on the Braila Bridge have now reached an overall progress of over 55%, with completion expected by the end of 2022. Preparatory activities are now under way to build the bridge's two main cables.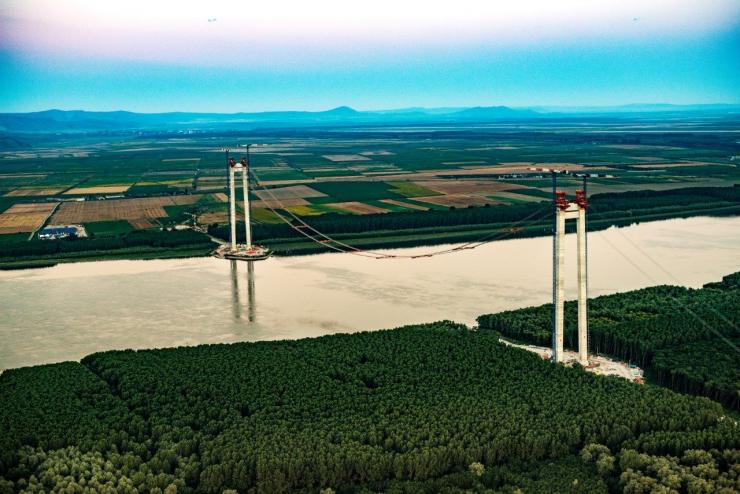 The deck segments have built in Braila, in a Fincantieri Infrastructure plant, and will be transported to the site by river.
The Braila Bridge contract, which is worth a total of approximately US$570 million, includes the design and construction of the suspension bridge as well as access viaducts and connecting roads.
The client is CNAIR, a state company headed by the Romanian Ministry of Transport & Infrastructure.