The consortium of local businesses has the backing of politician Frank Pangallo, who feels that lack of access is holding back development development of the island. However, local reports say that the island's mayor is highly critical of the scheme, which he described as a huge toll road. Mayor Peter Clement said that the bridge would put the ferry businesses out of business and it would create unwanted mass tourism on Kangaroo Island.
The Universal Bridging Consortium consists of local businessesmen John Noonan, Jason Semanic and Sean Pickersgill, in collaboration with companies including Lucid Consulting Australia. Semanic owns a design practice, the Space Laboratory, and designed the proposed bridge. Early planning for the scheme involves 400m-long cable-stayed spans.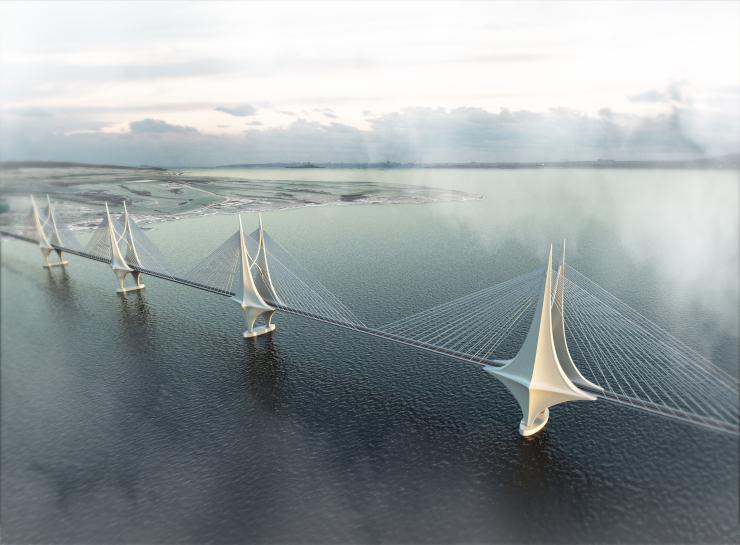 Lucid CEO Anthony Di Marzo said: "It is clear from our previous studies that the infrastructure, transport costs for goods and services, and travel costs for tourists are all factors which impact the business case for development on Kangaroo Island. A bridge would open up exciting opportunities."
The Universal Bridging Consortium estimates the bridge would cost in the order of US$3 billion to US$3.7 billion and could be funded by a public-private partnership, with some costs offset by charging a toll at a significantly reduced rate compared to current ferry prices.
The four-lane crossing would include infrastructure to pipe fresh water to the island from the mainland and there could also be potential for incorpating a tidal energy component.