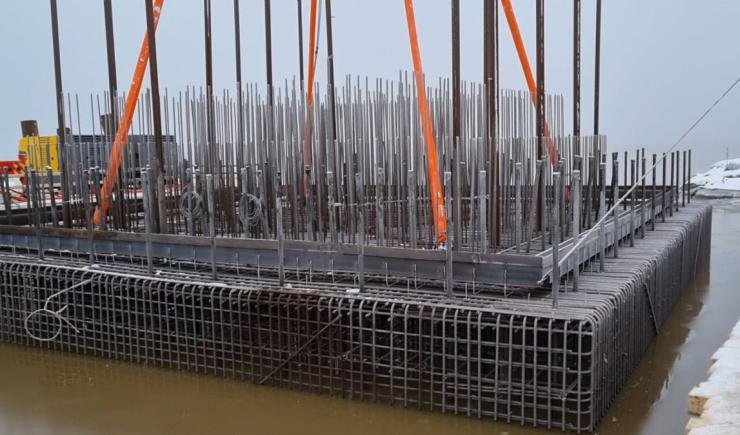 The cage was lowered into a rock pit that has been excavated to a depth of about 10m to serve as a mould for the lower foundation slab. The concrete for the slab will be placed underwater with the help of divers.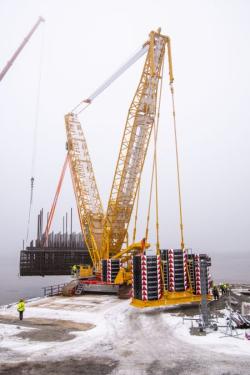 The cable-stayed structure is set to become the longest, tallest and longest-standing bridge in Finland. Its central pylon will rise to a height of 135m.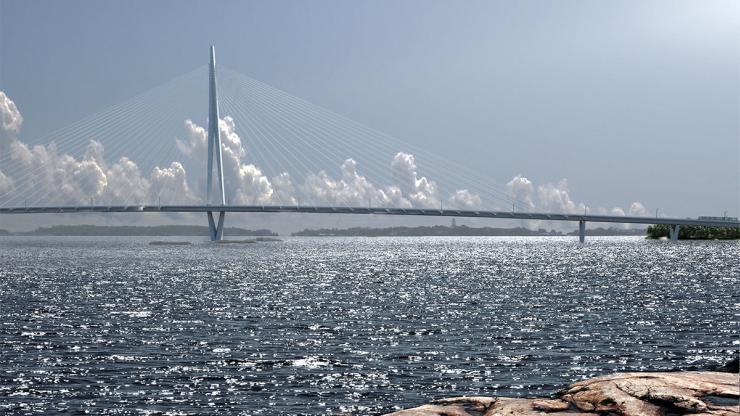 Above: image of the Kruunuvuori Bridge by WSP, Knight Architects
In 2012, the city of Helsinki organised a design competition, which was won by group led by WSP Finland and also including Knight Architects. The contractors for the Crown Bridges contract are YIT Suomi and Kreate.