The bridge is being built as part of the Sabah Al-Ahmad Corridor project. The 1,200m-long bridge will carry four lanes in each direction as part of an improved route between Hamad International Airport and the areas of Bu Hamour, Mesaimeer and Al Waab.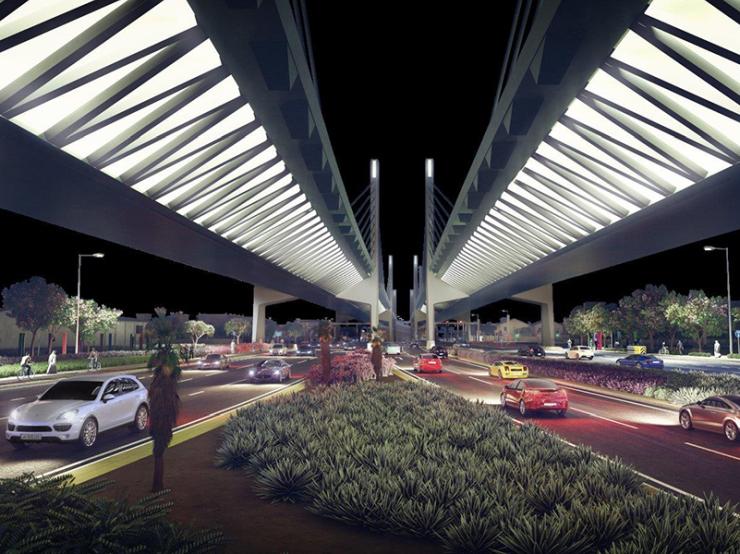 Construction of the bridge will require the use of 854 precast concrete pieces - each weighing about 200t - and 20 pylons and 16 piers.
The corridor will also include the longest flyover in the country - running 2.6km from Al Bustan Street to Bu Erayyen Street – and Qatar's largest interchange. The Umm Lekhba has nine bridges to provide free traffic flow in all directions. Also on the scheme is the recently opened Al Rayyan Road, which is the longest and deepest bi-directional tunnel in Qatar. It sits 25m below ground level and extends for 2.1km.