The Veloway 1 (V1) is a dedicated 17km-long route being developed for people riding bikes alongside the Pacific Motorway. Upgrades to the V1 are progressing in stages to remove multiple road crossings and to improve safety where on-road crossings still exist.
Planning is now under way for a new 'velobridge' to connect the Kangaroo Point Bikeway to the existing Veloway 1 infrastructure at Captain Cook Bridge.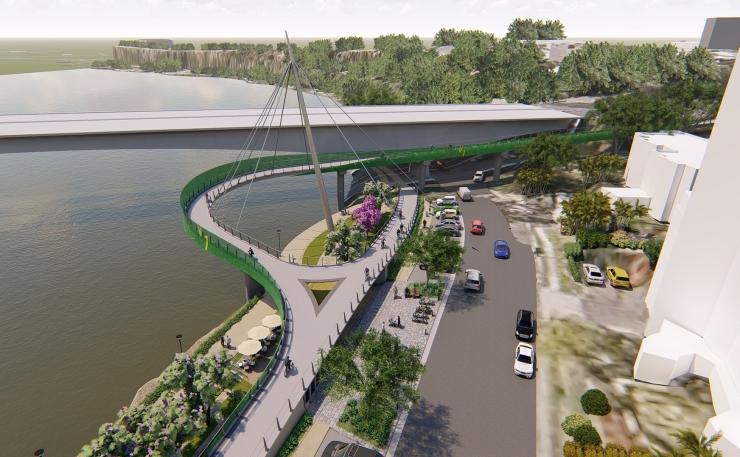 The Queensland government has committed about US$1.1 million towards the planning of the velobridge. It said that funding for future project stages, including further planning studies, design and construction are dependent on competing statewide funding priorities.