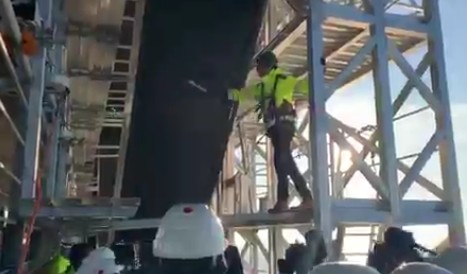 The bridge's civil engineering director stood on a custom-built painting platform to make the first brush stroke.
The repainting of the 300,000m2 steel structure is described as the largest investment in the Oresund Bridge since its inauguration. The combined rail and motorway bridge, which links Denmark and Sweden, opened in 2000.
Muehlhan will carry out the initial phase of the painting operation.