The new Smokestack Bridge, which is part of the ConnectCR initiative, will connect trails on both sides of the Cedar River near the NewBo and Czech Village neighbourhoods.
The design of the cable-stayed bridge was developed by Shive-Hattery and HNTB through a series of charettes held with the local community. It has been designed to tie back to the area's industrial history; the 58m-high pylon is a replica of the historic Sinclair smokestack that was a landmark in Cedar Rapids for decades.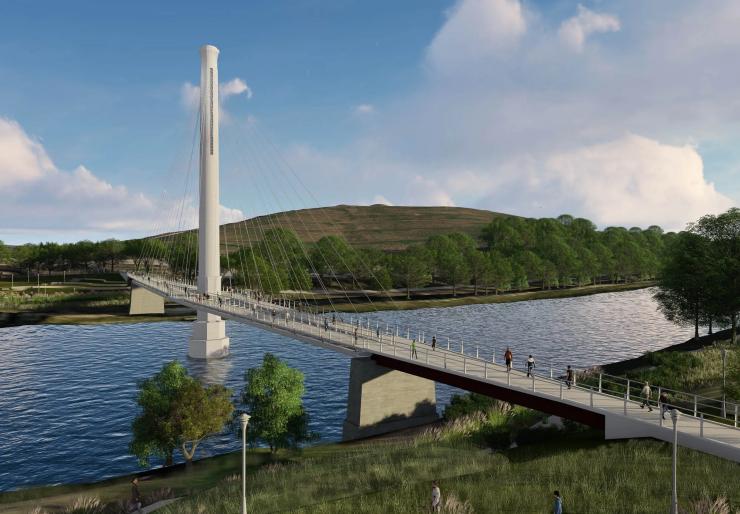 The bridge will be built on the site of a washed-out railroad bridge destroyed by floods in 2008. All that remains of the old bridge are its piers and part of the deck.
The newly agreed purchase of the old bridge and adjacent land follows the council's agreement in 2017 to work with the Cedar Rapids & Iowa City Railway Company on the transfer of the former Rock Island Bridge to the city.
The new bridge's design also features a 4.25m-wide split deck to accommodate cyclists, walkers and visitors wanting to stop and enjoy the view of the city and the Cedar River.