The US$6 million bridge will span the Tasman highway to link Queens Domain to the Hobart Cenotaph. It has been designed by architectural firm Denton Corker Marshall, Arup engineers and local consultants Inspiring Place and BPSM Architects.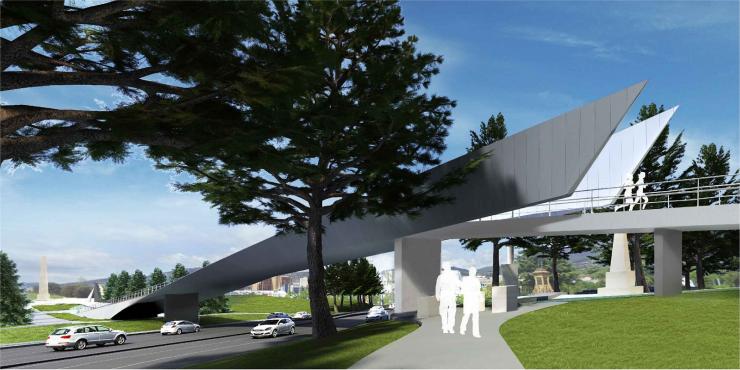 Lord mayor of Hobart Sue Hickey said: "Not only will a pedestrian bridge spanning nearly 200 meters across the Tasman Highway be an entry marker to our city, it will provide a much needed, safe and all-abilities pedestrian link from Hobart's key tourist precinct to a major city park – the 230 hectares of Domain parkland."
The bridge will have a 196.7m overall length, with a 57m span across the Tasman Highway. In total, 320t of steel will be used in its construction.
Completion is due in November 2018.