Berkeley Homes is client for the project, which will provide a pedestrian link over the River Thames to serve the Taplow Riverside mixed-use development.
The shallow arch form of the design is inspired by Brunel's nearby Maidenhead Bridge and is echoed in the slender new steel box structure.
Fabricated triangular-section steel arches form the deck and twin structural arches. Slender steel plate hangers emphasise the composition and ensure the structure is lightweight and transparent in long river views.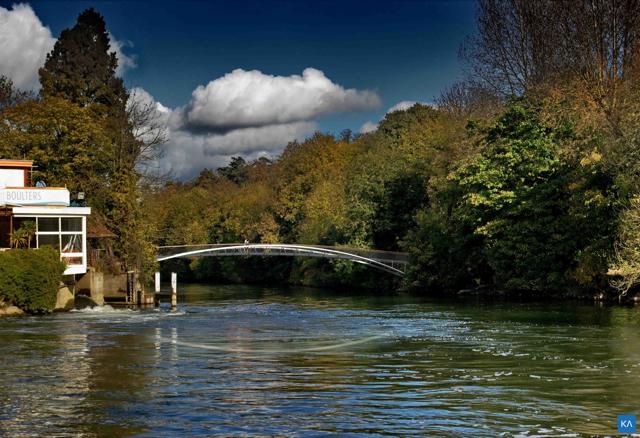 Fabrication of the bridge sections is being undertaken by SH Structures. The structure will then be floated down the Thames to the site, with completion planned for late summer 2017.