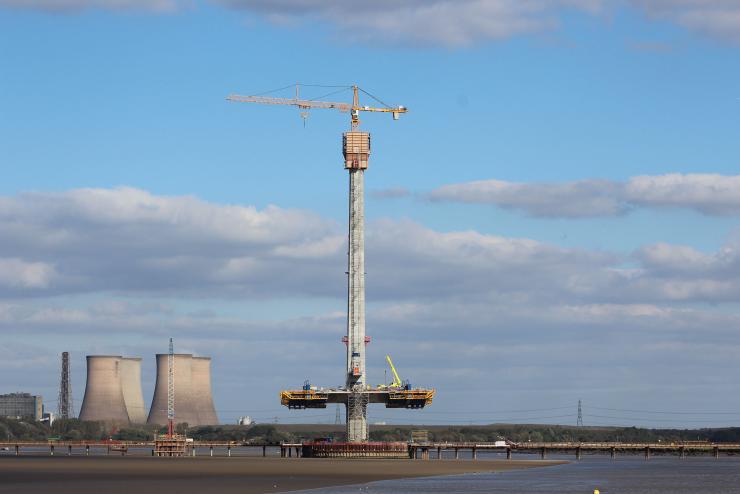 The south pylon for the cable-stayed bridge stands 125m tall, while the north pylon - which will be complete in the next few days - measures 110m. The smaller central pylon, which is due to be finished in November, will be 80m high.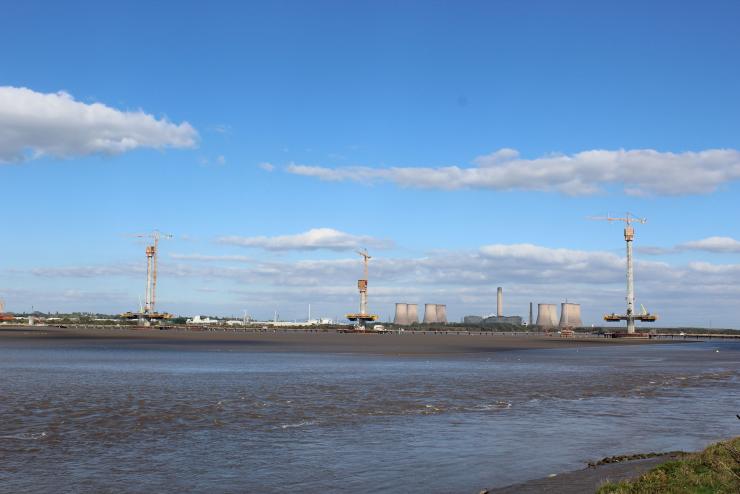 A self-climbing system is being used to construct the bridge pylons, typically in 5m sections. A total of 2,230m3 of concrete was placed for the south pylon and 1,890m3 for the north pylon.
Merseylink project director Gareth Stuart said: "Hitting the highest point on the project is a significant milestone and it's a testament to the tenacity and expertise of our construction crews who have worked extremely hard, often in challenging conditions, to get the job done. We'll be holding a special site celebration to thank all of the teams involved."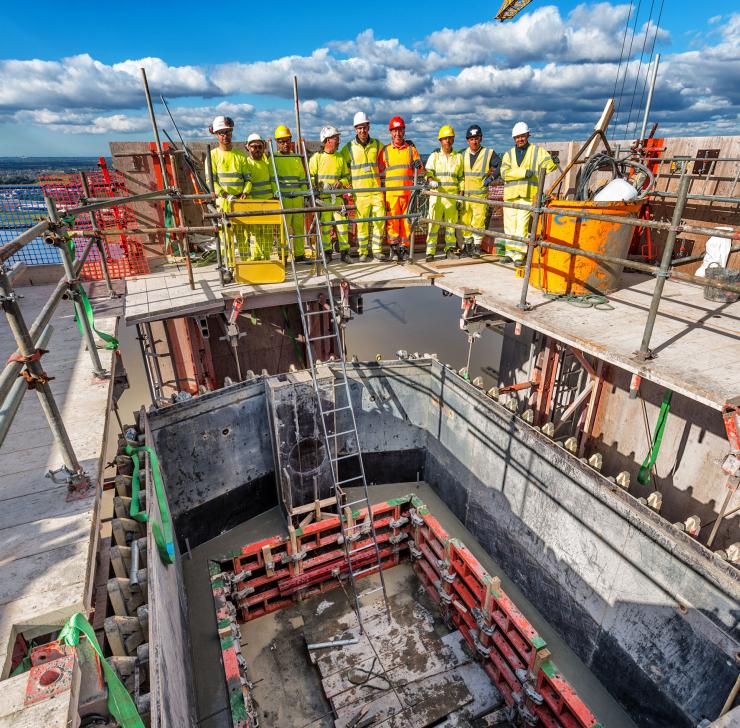 Installation of the stay cables will begin in the next couple of weeks and the six-lane crossing is on schedule to open in autumn 2017.
Photos by David Hunter