Virginia Department of Transportation (VDOT) has issued a request for qualifications (RFQ) for companies interested in undertaking the design-build contract. The current project planning estimate is between US$3.3 billion and US$3.8 billion, which will be refined as the scope is more fully developed.
The HRBT Expansion project will build another bridge-tunnel and widen the four-lane segments of Interstate 64 in Hampton and Norfolk to ease congestion.
The existing 5.6km crossing consists of two two-lane immersed-tube tunnels on artificial islands, with trestle bridges to shore.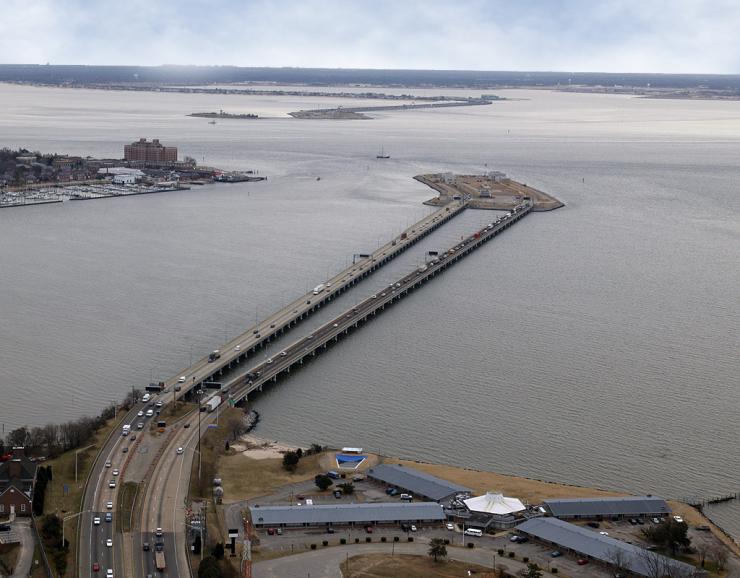 The preferred alternative for the expansion was chosen in December 2016. It consists of corridor improvements to provide consistent six-lane capacity throughout the corridor. The work includes a new Hampton Roads crossing generally parallel to the existing bridge-tunnel. In addition to tunnel and marine bridge work, the scope also includes pavement widening and bridge reconstruction.
The engineering and construction community will have latitude to propose design approaches and construction methods. For instance, the study does not stipulate any particular tunnel-construction method nor require a specific alignment.
RFQ responses are due to VDOT by 2 March 2018; shortlisted teams will be notified in April 2018. The request for proposals process is due to begin in spring 2018, with the contract award planned for early 2019. Construction is expected to begin in mid-2019 and reach completion in 2024.