The HRBT expansion involves construction of a new four-lane bridge and tunnel crossing as well as widening of the existing four-lane segments of I-64, to ease congestion between Hampton and Norfolk.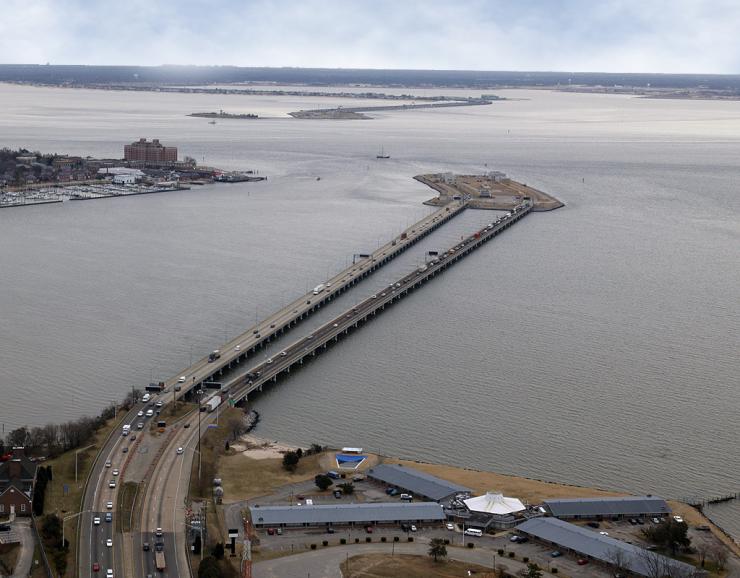 Virginia Department of Transportation (VDOT) has concluded its evaluation of statements of qualifications (SOQ) that were submitted in early March, in response to a request for qualifications (RFQ) published in December.
For the tunnelled section of the project, the RFQ gave the teams the option of submitting an SOQ under both or either a bored or an immersed tube method.
The three shortlisted teams are:
Hampton Roads Capacity Constructors (shortlisted for bored tunnel and immersed tube tunnel construction methods)
Lead contractors: Fluor Enterprises/Lane Construction/ Traylor Bros/ Dragages Civil Works Virginia
Lead designer: Aecom
Design support: Michael Baker International/Royal HaskoningDHV and Witteveen+Bos Joint Venture/Mueser Rutledge Consulting Engineers
Hampton Roads Connector Partners (shortlisted for bored tunnel and immersed tube tunnel construction methods)
Lead contractors: Dragados USA /Vinci Construction Grands Projets/Dodin Campenon Bernard SAS Joint Venture
Lead designer: I-64 Design Joint Venture (HDR Engineering/Mott MacDonald)
Design support: Whitman Requardt and Associates/Harris Miller Miller & Hanson/ Precision Measurements/AI Engineers/GET Solutions/Mattern & Craig/Athavale Lystad & Associates/Diversified Property Services
Skanska Kiewit Joint Venture (shortlisted for immersed tube tunnel construction method)
Lead contractors: Skanska USA Civil Southeast/Kiewit Infrastructure
Lead designer: WSP USA
Design support: Cowi/Vanasse Hangen Brustlin/Capita
"These three candidate teams are strong contenders for the next steps in the competitive process," said VDOT commissioner Stephen Brich. "We are looking forward to learning more about each team's specific plans and capabilities to deliver this vital project."
All three teams will be invited to submit detailed technical proposals and binding prices in autumn 2018 for a scheme involving just one of the tunnel construction methods.
The contract award is anticipated in early 2019 with a project completion target of 2024.