Tenders for will be invited on 28th April and the tender will be open for eight weeks.
The successful head contractor for the main construction contract is expected to be announced by the end of this year with work set to start at the beginning of 2023.
Deputy prime minister and minister for infrastructure, transport and regional development Barnaby Joyce said: "This new bridge over the Macquarie River in Dubbo will keep commuters and freight moving, ensuring the valuable commodities that earn Australia money continue flowing to ports and overseas markets."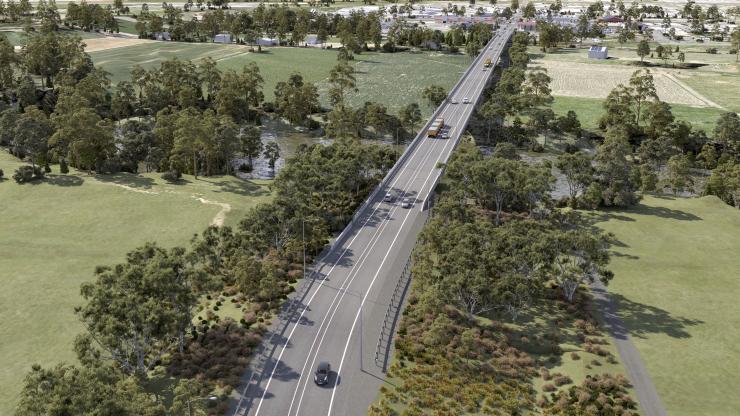 Federal member for Parkes Mark Coulton said the bridge is a major investment in western NSW by the Australian and NSW governments. "The New Dubbo Bridge will improve travel efficiency along the Newell Highway, reduce traffic congestion for local and commuter traffic and improve access across the Macquarie River during flood events," he said. "The construction phase will help build a stronger region by injecting millions of dollars in economic activity into Dubbo and support an estimated 290 direct and 1200 indirect jobs."
A mandatory pre-tender meeting for all prospective pre-qualified tenderers, including a site inspection, will be held next month in Dubbo. Following the pre-tender meeting, an information session will be held for local contractors and suppliers to meet prospective tenderers.