The new Harbor Bridge will cross the Port of Corpus Christi's main turning basin.
The bridge will have a main span of 507.5m and will provide 62.5m of navigational clearance above the waterway. The navigational span large enough to allow passage for even the largest ocean-going vessels using the newly expanded Panama Canal.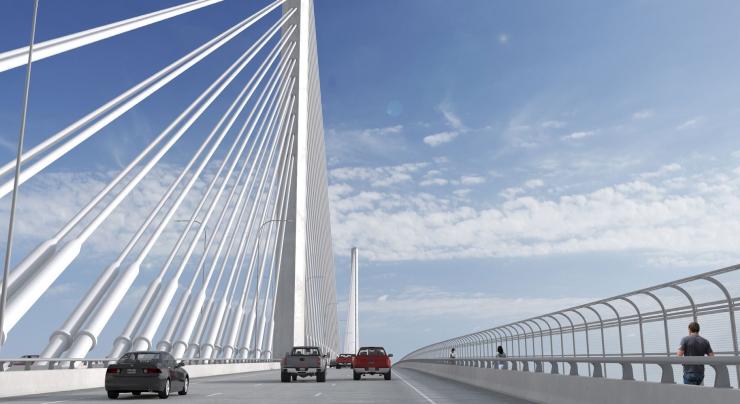 Flatiron/Dragados is carrying out the design and build contract for Texas Department of Transportation. The scheme has a total project cost of approximately US$802.9 million.