The bridge was craned into place, marking a milestone in the construction of the High Line – Moynihan Connector.
The High Line runs along the elevated route of a former rail line. Plans were announced in January 2021 to construct two new elevated pathways, with one connecting the High Line Spur to Moynihan Train Hall and the other linking Western Rail Yards to Hudson River Park.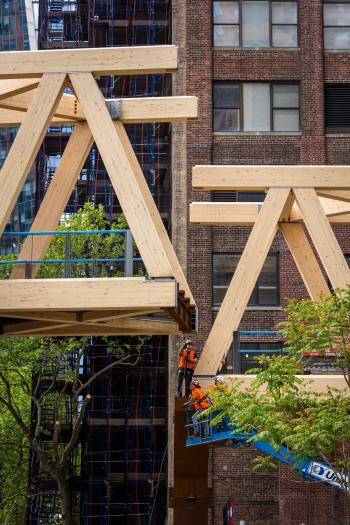 The design for the High Line – Moynihan Connector is a collaboration between James Corner Field Operations - which was a part of the High Line's original design team - and Skidmore, Owings & Merrill.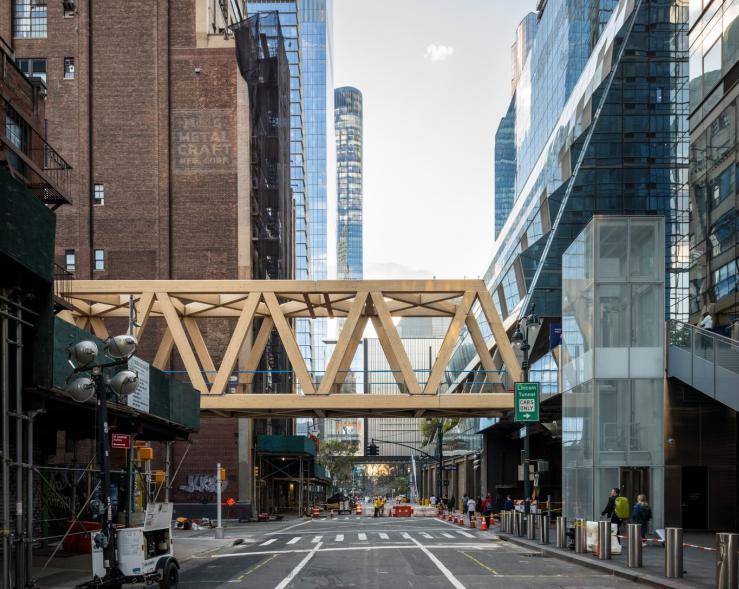 It consists of a pair of bridges - each approximately 180m long - that are designed to complement and contrast with the existing High Line structure.
The Woodlands Bridge, running along 30th Street, features soil beds allowing for a ribbon of trees. The Timber Bridge is a Warren truss made of sustainably sourced wood. It runs above Dyer Avenue into Magnolia Court, a public plaza. Steel decking and bronze handrails link the designs of both bridges.