Andrej Plenkovic, who toured the site this week, said that construction of the bridge will ensure Croatia's territorial connectivity forever. The bridge will avoid the need for people to pass through Bosnia & Herzegovina to get from one part of the country to another.
There are currently about 600 workers on site, with an additional 200 working on access roads.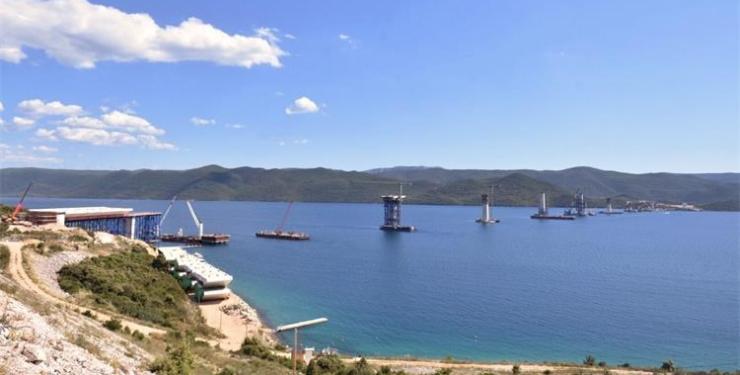 "The deadline was 31 July 2021, however, due to the coronavirus and the fact that our experts were unable to travel to China and see the way certain bridge segments and elements were manufactured, the date might be extended by two to three months," said Plenkovic said as he toured the site.
He added that representatives of the CRCB, the Chinese company building the bridge, were ready to put in additional effort, and that a request could also be made at a political level to speed-up the process.
He said that work on access roads being built by Strabag was going well and within the deadlines and that work on access roads to be built by Avax would be launched over the next month.